'Dead Rising' Movie Comes Out In March Through Crackle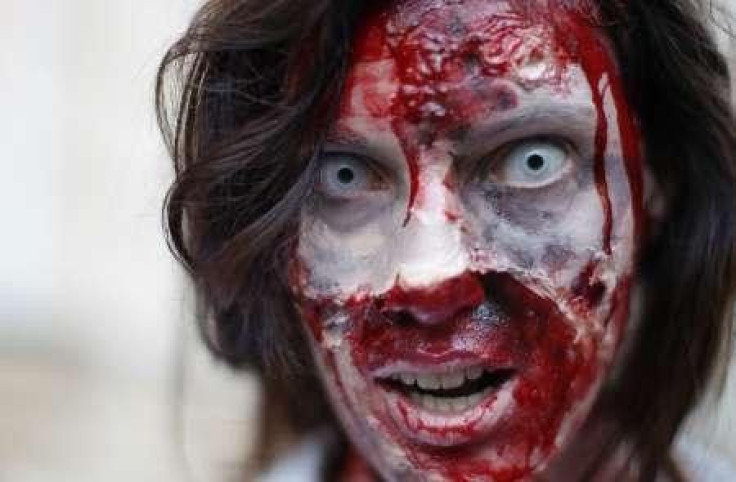 Based on the hit "Dead Rising" trilogy from Capcom, "Dead Rising: Watchtower" will premiere on March 27 through Sony's streaming service Crackle as reported by Polygon. This is ironic considering that the first and third "Dead Rising" games are exclusive to Microsoft, with only the second game being available for Sony's PlayStation 3. Regardless of the developer or how it gets released, the movie will be based on the first game of the series simply titled "Dead Rising."
"Dead Risng: Watchtower" will star comedy actor Rob Riggle as lead character Frank West. Riggle has been in a big number of movies like "21 Jump Street" and its sequel "22 Jump Street." He was also a "Daily Show" correspondent with John Stewart and has supposedly covered actual wars with him according to Game Informer. Other cast members include Harley Morenstein from "Epic Meal Time" as Pyro, the second in command to a biker known as Logan (played by Aleks Paunovic).
The casting was announced by Legendary last October, whic also announced the writer for the project Tim Carter. Carter is also a producer of Contradictions Films with Tomas Harlen, the company that produced the hit online series "Mortal Kombat: Legacy," which was praised by fans of the game. Lorenzo di Bonaventura, who worked on "Transformers", "Red" and "G.I. Joe," will be the executive producer. Zack Lipovsky, who worked on "Leprachaun Origins," will be directing the film.
The "Dead Rising" movie and its story will take place in a Zombie Apocalypse. Reportedly, the movie will focus on the possibility of the outbreak being a government conspiracy with politics, media coverage and public paronoia being the main theme of the movie. It's unknown if the film will take a more serious tone or will keep the campy B-movie atmosphere in the video games.
What is also unclear is if Frank West can go to the mall and dress up like Mega Man while making Mcgyver style weapons that can be used to take down the zombie hoard. It's unclear as well whether or not the ridiculously awesome chainsaw on a stick that appeared in the various games and "Ultimate Marvel vs Capcom 3" will be present in the film.
Epic Meal Time in Dead Rising MOVIE?! Cast Revealed! (Credits: Youtube/Machinima)
To report problems or leave feedback on this article, e-mail: parungonicolo@gmail.com.
MEET IBT NEWS FROM BELOW CHANNELS