'Dark Souls 3' new footage from SXSW 2016, graphics options, new promo challenge unveiled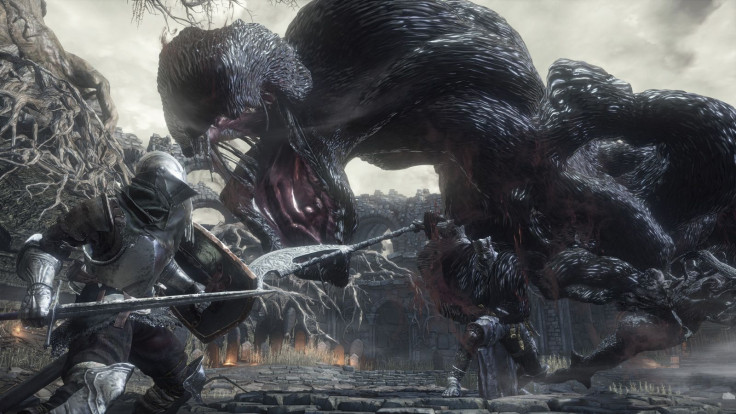 SXSW has a few new surprises for "Dark Souls 3" fans. This includes a new gameplay footage that shows off the Undead Settlement the Curse-rotted Greatwood, Nichegamer reported. The footage is over 30 minutes long, and has some commentary in the video. It does show the mountainous areas and quite a bit of the map seen in a semi-aerial view.
According to the commentators, the cutscenes for "Dark Souls 3" are very reminiscent of other "Dark Souls" games. Long-time fans may be in for some intertwining lore being revealed in the cutscenes of the new title.
Like us on Facebook
For PC players, there has been a captured image of the graphic options that are available for "Dark Souls 3." PCGamer reported that apart from the confirmed 60FPS for the game, fans can now look into the advanced settings of the game.
There are settings like Texture quality, Depth of field, Motion blur, Shadow quality, Lighting quality, Effects quality and Shader quality, among others. As per the source, these range of option is already an improvement compared to other "Dark Souls" games on the PC.
In the meantime, for fans who are in U.K. and are raring for a spicy challenge, GameSpot has sighted a new ongoing promotion tied in with "Dark Souls 3." Bandai Namco has partnered with U.K. restaurant MeatLiquor in challenging customers with what could be a hellish experience for the stomach.
From April 4 to 29, the contest will have people eat 20 chicken wings as fast as possible. While this seems like a very easy task, the added value of hardness comes from the fact that the chicken wings contain a quarter of a litre of chilli sauce. To get a feel of how exactly the chilli sauce is, the chef is required to have a mask, goggles and protective gloves to prepare them.
Apart from the very suspicious protective gear, contestants will even need to sign a liability waiver at the start. Participants will instantly get the exclusive "I SURVIVED" shirt, and will already be in the Hall of Souls leaderboard. Every restaurant will have one winner with the fastest time to get the "Dark Souls 3" Collector's Edition and the top winner in the U.K. will get the "Dark Souls 3" Prestige Edition.
"Dark Souls 3" SXSW gameplay footage (Credit: YouTube/GAMESTATION)
MEET IBT NEWS FROM BELOW CHANNELS