'Coronation Street' spoilers for Feb. 9: Aidan prepares for kidney donation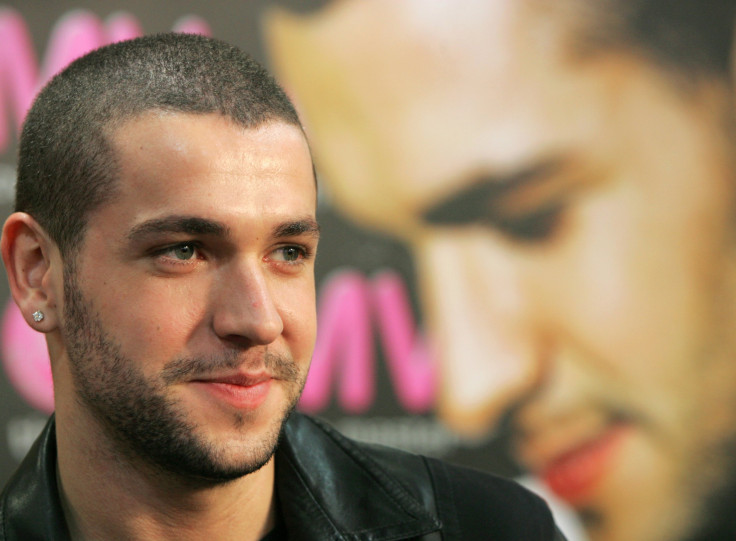 "Coronation Street" cast members, including Shayne Ward (Aidan), Alison King (Carla), Catherine Tyldesley (Eva), Simon Gregson (Steve), Connor McIntyre (Phelan), Nicola Thorp (Nicola), Ellie Leach (Faye), Mikey North (Gary), Sam Robertson (Adam), Jane Danson (Leanne), Daniel Brocklebank (Billy), Harry Visinoni (Seb), Georgia Taylor (Toyah), Qasim Akhtar (Zeedan), Sally Dynevor (Sally), Joe Duttine (Tim), Matilda Freeman (Summer), Elle Mulvaney (Amy), Rob Mallard (Daniel), Chris Gascoyne (Peter), Richard Hawley (Johnny), Sally Ann Matthews (Jenny) and Michael Le Vell (Kevin), will be in the spotlight for the episodes of "Corrie" on Friday. The scenes to watch out for include Aidan preparing for his kidney donation to Carla and Leanne organising a party for Eva.
Spoiler Alert! This article has more 'Coronation Street' spoilers 2018. Read on if you want to know about the episodes on Friday.
According to ITV and Digital Spy, the first episode of "Corrie" on Friday will show Steve taking a cab booking from Faye. She wants the cab to take her to Nicola's flat. Phelan will overhear their conversation. It turns out Faye also found a prescription for Seb in Gary's pocket. She will also hear Seb on the intercom when she arrives at Nicola's flat. Phelan will be right behind her, and he'll jam the door to prevent Faye from opening it.
Adam and Leanne plan on spoiling Eva for her birthday
As for Eva, she'll celebrate her birthday. However, both Leanne and Adam have plans for the party. Leanne wants to throw a booze-filled party, while Adam wants to go with her to the new sushi restaurant in town. Plus, Leanne will give her a new dress. Instead of feeling happy, the party and dinner plans will make Eva worried. She'll confide to Toyah about it. Plus, Zeedan will tell Leanne to mind her own business. Summer will also stay at home with Billy to look after him. This episode airs on ITV at 7:30 pm GMT.
Phelan rushes Nicola to the hospital
In the second "Corrie" episode on Friday, which airs on ITV at 8:30 pm GMT, Nicola will hide Seb in her bedroom when Faye and Phelan drop by. However, in a desperate attempt to get Phelan out of the flat, she'll pretend she's having problems with the baby. Phelan will rush her to the hospital. He'll also ask Nicola to move in with him.
Eva pretends she has food poisoning
As for Eva, she'll try to get out of the sushi meal as well as the boozy party by pretending that she has food poisoning. Adam will figure out she's only faking it and tells her to reschedule their date. However, he will insist that she must attend Leanne's party. Eva agrees but she will just drink lemonade that looks like Prosecco.
Aidan is ready for his kidney donation
Meanwhile, Aidan will go to the hospital. He will inform Johnny and Jenny that he has already undergone all the tests for the kidney donation to Carla. As for Sally, she will tell Kevin that she is afraid her marriage is over. Plus, Adam feels a pang of guilt regarding Billy's painkillers. He will refuse to give him any more despite Billy's insistence. Billy will also hide his pain from Summer. Click here to see some photos from Digital Spy.
'Coronation Street' episodes recap
The "Corrie Street" episodes on Monday showed Rana's (Bhavna Limbachia) parents visiting her house. Unfortunately, Zeedan forced her to confess to her affair while her parents are there. Meanwhile, Chesney (Sam Aston) found out that Henry (George Banks) and Hugo were only going out with the girls for a bet. On Wednesday, the Connors discovered how severe Carla's health condition truly is. She also needs to have a transplant as soon as possible. Plus, Steph (Tisha Merry) told Gary her suspicions over Luke's (Dean Fagan) death.
"Coronation St" airs in the UK's ITV channel at 7:30 pm and 8:30 pm GMT during weekdays. Stay tuned for more "Corrie" spoilers and updates.
Watch 'Coronation Street' Facebook videos below:
MEET IBT NEWS FROM BELOW CHANNELS