'Clash Royale' March update 2017: Card balancing updates happening this month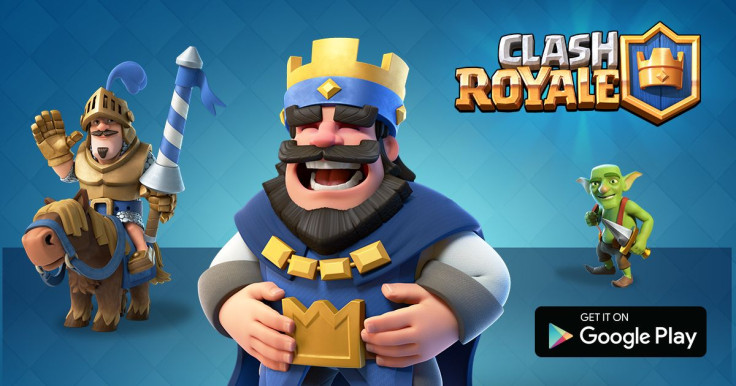 March 2 marks the first anniversary of the hit game "Clash Royale." Multiple news reports say that the balance changes that will happen in March. In line with the March update, "Clash Royale" will also be celebrating their first anniversary.
As of time of writing, nothing has been officially announced by Supercell, developers of "Clash Royale" and "Clash of Clans." However, a special event to celebrate the game's first year is expected to be announced. "Clash Royale" fans say that Supercell should hold another tournament in Helsinki, Finland to commemorate the success of the game and to celebrate the game's anniversary.
On top of a possible big event, card balancing updates may come in this March as well. According to sources, the Executioner, Bomb Tower, Battle Ram, Lumberjack, Giant Skeleton and Ice Wizard will be updated. Therefore, players of the game may see the changes for these cards in the upcoming update.
According to the leaked information, the Executioner will have bug fixes as well as an increase of 6 percent in damage dealt. Even though the card was previously nerfed in the last update, it will once again get a small buff. Many players have said that they need this update as the card has become weaker since the last update.
On the other hand, the Bomb Tower will have a reduced Elixir cost from five to four. However, it will have decreased its hitpoints by 20 percent. Meanwhile, the Battle Ram will also be part of the update with an increase in hitpoints of 10 percent. Many players say that the Battle Ram seriously needs a buff as it has been deemed useless by those who have used it in the real game.
A legendary card will also get a rebuff which is the Lumberjack. This is the fifth buff that the Lumberjack will receive. The developers are said to add five percent in his damage dealt. The Giant Skeleton will also get a buff with the bomb that he drops after he dies. From three seconds, the bomb with be deployed after two seconds. The last, but certainly not the least, is the Ice Wizard. Its hitpoints will be increased by five percent.
Beyond the possibility of a special event for the game's anniversary, there are fans who are looking into the balance changes that will happen this March. The most recent card balancing update was done during the latter part of December. A thread on Reddit may give a hint on what the card balance changes could be. On the sad note though, the video and Reddit post was removed, but it was shared through Clash for Dummies.
At the moment, there is no way to prove that the card balancing update or the special event will happen. Please take the information with a grain of salt.
MEET IBT NEWS FROM BELOW CHANNELS