'Captain America: Civil War' spoilers: Scene description of car chase action sequence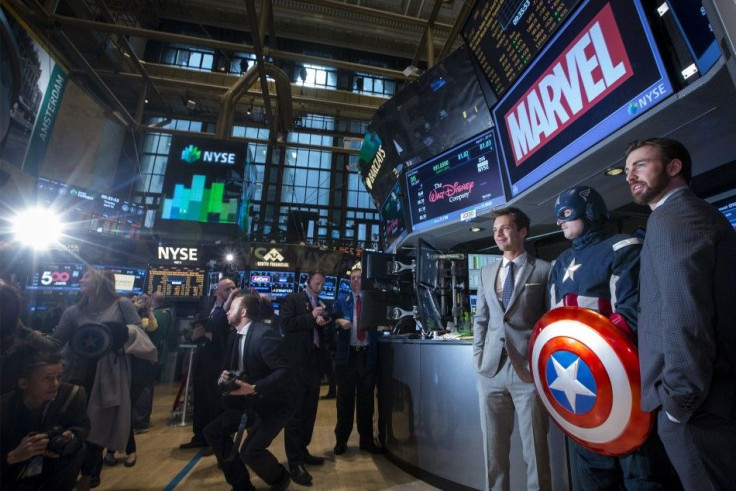 A scene description of "Captain America: Civil War" reveals that some of the heroes in the movie will be involved in a car chase action sequence. The scene was reportedly shown at the annual shareholder meeting by Bob Iger, the chairman and CEO of The Walt Disney Company.
[Spoiler alert]
According to a report by Comic Book Movie, the scene involves Steve Rogers (Chris Evans), Winter Soldier (Sebastian Stan), Falcon (Anthony Mackie) and Black Panther (Chadwick Boseman). The characters are supposedly chasing each other inside a tunnel and the vehicles involved in the scene are a back Audi SUV and a motorcycle. It is not clear which character was riding in which vehicle.
The tunnel is said to be "engulfed in explosions" during the action sequence. When the heroes finally get out of the tunnel, they will find War Machine (Don Cheadle) waiting for them. As fans of the franchise know, War Machine works directly for the government and is said to be there to arrest Steve.
"Stan down now," War Machine tells Steve and the others. "Congratulations, Cap, you're a criminal," he adds later. The reason why Steve is being arrested in "Captain America: Civil War," appears to be because he wants to protect his old friend Bucky Barnes.
However, War Machine may not succeed in arresting Steve in the scene, as Black Panther will intervene. "Black Panther then intervened, baring his metal claws and ripping off his mask to reveal his identity," the report says without elaborating on what happens next.
The next trailer of the movie is expected to be released soon. The report notes that the producers have so far not revealed much about Spider-Man (Tom Holland) and Giant-Man (Paul Rudd). Giant-Man is the name given to Rudd's character when he grows big, instead of small.
"Captain America: Civil War" is slated to be released on April 29 in Australia and on May 6 in the US. The movie has been directed by Anthony and Joe Russo.
MEET IBT NEWS FROM BELOW CHANNELS