'Captain America: Civil War' Character Details Revealed By Screenwriters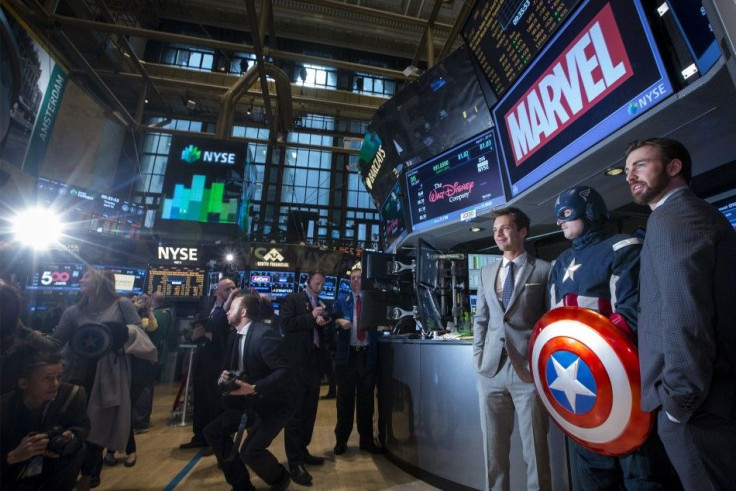 "Captain America: Civil War" will be introducing a new character called Black Panther and will include two lead characters contending against each other to fight for their beliefs. The screenwriters of the upcoming movie shared some insight about some of the characters featuring in the movie.
Screenwriters Christopher Markus and Stephen McFeely spoke about some of the popular characters featuring in "Captain America: Civil War." They spoke to IGN and other journalists during the Television Critics Association press tour.
Talking about the character Agent Carter, the screenwriters said that they had pitched some of the scenes involving the character to the producers. Not all of the scenes that the screenwriters pitched will make it to the movie. They did however confirm that given that the character appeared in "Captain America: The Winter Soldier," the character "may be around" in the upcoming movie.
The two screenwriters did not want to reveal much about the new character Black Panther. Stephen McFeely said that he was "very gratified" with the casting of Chadwick Boseman for the role. The character is very popular in comic books and this may be the first time viewers will get to see the character in the movie theatres.
The transition from comic books to movie theatres may not be very easy in "Captain America: Civil War." The screenwriters described a fine balance that they had to create between the comic book characters and what some of the actors like Robert Downey Jr. or Chris Evans had come to portray in the movies.
Talking about the characters played by Robert Downey Jr. and Chris Evans, the screenwriters said that they had to create a template that would "service these characters and not just sort of rip off their parts and make them look like them." Stephen McFeely compared the actor Chris Evans to Gary Cooper. He describes the actor as someone having "depth" and that he was holding back some aspects of his personality to bring the character Captain America to life.
The screenwriters chose to remain silent when one of the journalists asked them about a leak. A recent leak reportedly suggested that Spider-Man was supposed to appear in "Captain America: Civil War" but the idea reportedly got cancelled. Stephen McFeely responded to the report by saying "more problems for me!"
For questions/comments regarding the article, you may email the writer at s.trivedi@ibtimes.com.au
More Articles To Read
'Jurassic World': Leaked Images Of The New Hybrid Dinosaur, Indominus Rex [Read]
'Fantastic Four' Movie Plot Details And Logo Leaked Online-Report [Read]
'Guardians Of The Galaxy 2' Lee Pace Wants To Return As Ronan [Read]
MEET IBT NEWS FROM BELOW CHANNELS