Canada Vs ISIS: Military Confirms Special Forces' Ground Clash With Militants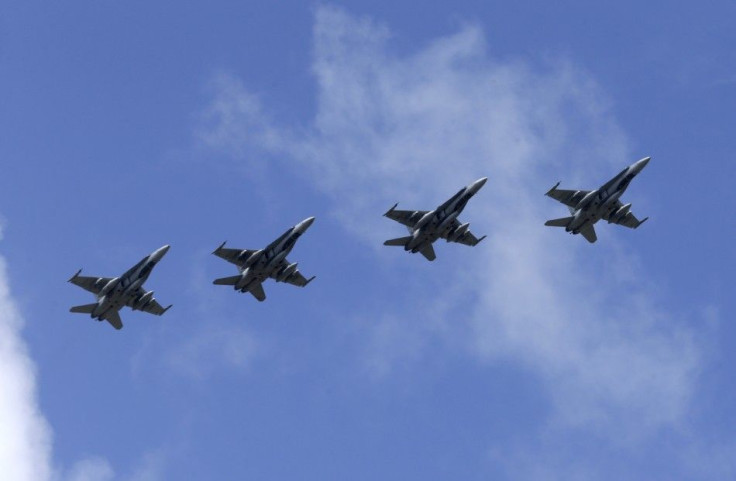 Canadian military on Monday confirmed its "non-combat" mission of special forces soldiers clashed with ISIS extremists during a recent battlefield planning exercise in Iraq, exchanging live fire, in what could be seen as the first ground battle between the militant group and Western troops.
Brig.-Gen. Michael Rouleau, commander of the Canadian special operations forces command, said the Canadian special forces were training Iraqi troops along with senior Iraqi leaders several kilometres behind the front lines when the group came under mortar and machine gun fire. "When they moved forward to confirm the planning at the front lines in order to visualize what they had discussed over a map, they came under immediate and effective mortar and machine gunfire," Rouleau said.
The special forces had long been deployed way even before lawmakers approved on Oct 2014 Canada's participation into the U.S.-led coalition. Numbering about 69, the troops' mission is to continue advising security forces fighting the ISIS group in the northern part of Iraq.
But their recent brush with the extremists revealed the Canadian special forces have been doing more than training the allied local fighters. It was discovered air strikes launched by the CF-18s against the enemy were directed by the troops who were stationed on the ground. This has happened at least 13 times in the past seven or eight weeks. The ground participation of the Canadian special forces involved guiding the attacks by "marking the target with a laser so the bomb hits precisely where you want it to hit."
Rouleau said the troops were assigned to do it because the local fighters "have neither the tools nor the training whatsoever to be able to do this." When Canada's House of Commons greenlit the country's war against the ISIS in a 157-134 vote, it specifically stated that Canada must not send troops on the ground. Rouleau, in a bid to assuage Canadians, said the troops spend only 20 percent of their time near the front lines.
It was lucky no one among the Canadian troops got killed. "Using sniper fire, they neutralized both threats at some distance," Rouleau said. "Our reaction is wholly consistent with the inherent right of self-defence."
Canada's participation will end by early April. The Harper government has yet to decide if it will extend its advisory role and the air combat mission. Two Royal Canadian Air Force reconnaissance aircraft, one aerial refueller and six CF-18s have flown 358 missions from a base in Kuwait. The fighters have dropped bombs 28 times.
MEET IBT NEWS FROM BELOW CHANNELS