'Bull' season 2 episode 4 spoilers: Bull is sued by a celebrity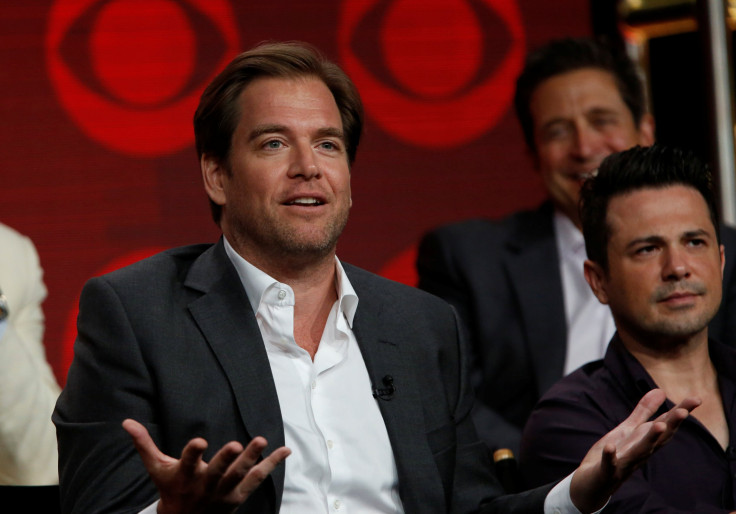 "Bull" TV series, starring Michael Weatherly as Dr Jason Bull, Freddy Rodriguez as Benny Colón and Christopher Jackson as Chunk Palmer, will have a new episode titled "The Illusion of Control," which will air in the US on Tuesday, Oct. 17. It will show Bull getting sued by a celebrity and hiring an eccentric attorney.
Spoiler Alert: This article has 'Bull' spoilers. Read on only if you want to know more about 'The Illusion of Control.'
According to a CBS press release, "Bull" season 2, episode 4 will show Bull hiring Ron Gettman (Brad Garrett), an eccentric attorney, to represent him after a celebrity sues him. He's being accused of giving the celebrity bad advice during a custody case. Peter Werner directed "The Illusion of Control," which was written by Sarah Haught.
A preview of the episode was uploaded on the show's official Facebook page. It shows a female celebrity telling Dr Bull that she's gonna sue him and take everything that he has. He is advised by Mr Gettman about saving his company by doing exactly what he says. "It might be nice to focus on something other than yourself, for a change," Gettman tells Bull. Check out the video at the end of the article.
'The Illusion of Control' guest stars
The guest stars in "Illusion of Control" are Cara Buono (Amaya Andrews), Nnamudi Amobi (Neighbor), Dereje Tarrant (Caleb Houston), John Siciliano (Harrison), Jake Soister (Officer of the Court), Joe Holt (Kellan King), Corey Allen (Abel Bekele), Shara Ashley Zeiger (Juror 7), Terrance Shingler (Man in Suit), Adrienne D. Williams (Judge Harper), Holly Lisker (Juror 5), Alina Cho (Daytime Talk Show Host), Jeff Williams (Juror 10), Mirirai Sithole (Naomi) and Ben Thompson (Jeff Hill). The other "Bull" cast members including Annabelle Attanasio (Cable McCrory), Jamie Lee Kirchner (Danny James) and Geneva Carr (Marissa Morgan), will also appear in this episode.
'Bull' recap: 'A Business of Favors'
The episode before "The Illusion of Control" was "A Business of Favors," which aired on Tuesday in the US. It featured the District Attorney's (DA) office requesting Bull for assistance in their prosecution of a fraternity. It involves one of the pledges accidentally drowning during a hazing incident. However, Bull had a difficult time with the case when the students began to stonewall him. "A Business of Favors" was directed by Dan Lerner and written by Pamela Wechsler.
"Bull" episodes for season 2 will start airing in Australia on Oct. 15 at 7:30 pm on TEN. It airs in the US on CBS every Tuesday at 9-10 pm ET/PT. The next episode after "The Illusion of Control" is "Play the Hand You're Dealt" and it will air in the US on Oct. 24. Stay tuned for more "Bull" spoilers.
Watch the 'Bull' video below from the show's Facebook page:
MEET IBT NEWS FROM BELOW CHANNELS