Brock Turner sexual assault: Hero Swedish grad students who stopped rape speak up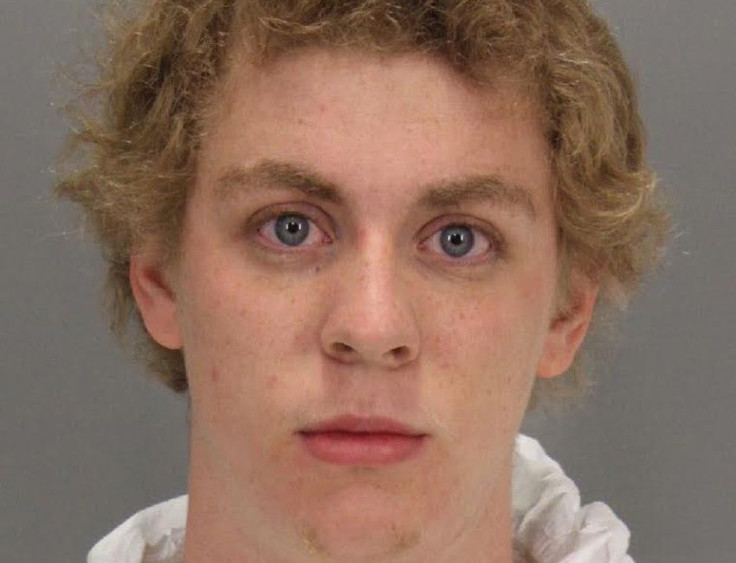 The two heroes who stopped Brock Turner from raping a young woman on Stanford University's campus have spoken up. Carl-Frederik Arndt and his fellow Swedish Ph.D. student Peter Jonsson found Turner sexually assaulting an unconscious woman in January 2015.
Arndt and Jonsson were riding their bicycles on their way to a party on campus when they saw Turner on top of the victim behind a dumpster. They tackled Turner as the American student ran away. They called the police and stayed with the still-unconscious victim until the police arrived.
They were the key witnesses in the case of the victim against Turner. The victim, whose real name is hidden from the media and is only called Emily Doe, only regained consciousness hours later at the hospital, where she was informed she obtained injuries and may have been sexually attacked. If not for Arndt and Jonsson, Turner would not have been caught and found guilty.
Arndt opened up to Swedish news outlet Expressen (via Buzzfeed) and recalled the night of Turner's attack on his victim. He said when he and Jonsson approached the dumpster where Turner and the victim were, they immediately knew something was wrong.
"We saw that she was not moving, while he was moving a lot," he said in Swedish. "So we stopped and thought,' This is very strange.'"
They approached Turner to see what he was doing. The friends exchanged a few words with Turner before he suddenly ran away from them. Jonsson was able to tackle Turner a few feet away, while Arndt leaned over the unconscious victim to make sure she was still alive. "She lay perfectly still," Arndt said.
The grad students restrained Turner and called the police, holding him down until the police arrived. They gave their reports and provided testimony in the trial. They never came face-to-face with the young woman.
According to the police report, witnessing the incident was a very disturbing event for Jonsson. The grad student "became very upset, to the point where he began crying while recounting the incident."
The victim was found half naked, with her lower body completely exposed and her dress pulled up above her waist. In the hospital, it was learnt that she had dirt pine needles in her hair and inside her vagina.
Turner was found guilty of three counts of sexual assaults in March. However, instead of the maximum 14 years of prison, he was sentenced by Santa Clara County Superior Court Judge Aaron Persky to only six months in prison and probation.
In Emily Doe's eloquent letter in court addressing Turner, she recounted what little she remembered just after midnight on Jan. 18, 2015. She remembered waking up in a hospital and learning of what happened to her on the news. She addressed Turner, telling him he kept playing the victim without any remorse for his actions. In the end, she thanked all the people who helped her, including her family, and most especially the two Swedish grad students whom she has never met.
"Thank you to the two men who saved me, who I have yet to meet," Emily Doe wrote. "I sleep with two bicycles that I drew taped above my bed to remind myself there are heroes in this story."
Jonsson declined to speak to the media, though he posted the victim's letter on his Facebook page.
"Thanks to everyone, friends and strangers, for all the encouragement and support over the last days and months. At this point, I will not publicly comment on the process or the outcome of the trial. However, I do ask all of you to spare a few minutes and read this letter written by the victim," he wrote.
"To me it is unique in its form and comes as close as you can possibly get to putting words on an experience that words cannot describe. Thank you."
Read more: Brock Turner, US student convicted of sexual assault, finally gets his mugshot released
MEET IBT NEWS FROM BELOW CHANNELS