Boxing News: Floyd Mayweather Sr. Says Son Will Give Manny Pacquiao A Beating In Mayweather-Pacquiao Super Fight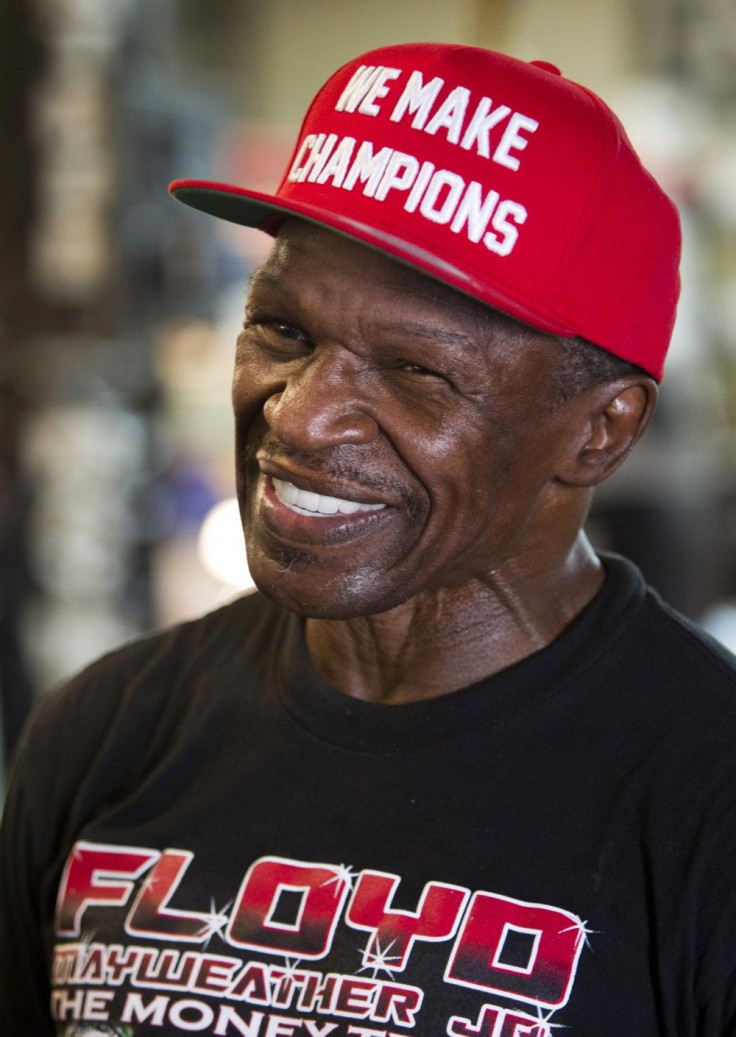 With a big fight looming for his son, Floyd Mayweather Sr. is not wasting any time talking trash against his son's opponent. The father of Floyd Mayweather Jr. said in a recent interview that he sees Pacquiao getting beaten easily by his son when they meet in the proposed May 2, 2015 fight date and also added that their strategy will be simple as waiting for Pacquiao and "time him to death."
"I see him giving Pacquiao a good beat down, him bleeding out the ear, out the noise, out the mouth, out the eyes," Mayweather Sr. said in an interview with Thaboxingvoice. "That what I'm talking about. Pacquiao can't even beat Canelo [Alvarez]. Pacquiao ain't stronger than Canelo. Pacquiao don't box as good as Canelo. He hits much harder, much better boxer. All we going to do right now is time him to death."
Mayweather Jr. beat Saul "Canelo" Alvarez of Mexico on Sept. 19, 2013 to retain the World Boxing Council (WBC) super welterweight and the World Boxing Association (WBA) super world super welterweight titles in an explosive match that ended via a close decision for the American. Two judges scored the fight 116-112 and 117-111 for Mayweather while another judge gave a 114-114 tie.
Mayweather Sr.'s opinion that all "Pretty Boy" Floyd has to do is to wait and time him is Mayweather Jr.'s primary strategy for most of his fights being a defensive-minded fighter and mainly a counter-puncher. Pacquiao is popular for his aggressive style and it cost him against Juan Manuel Marquez, who put Pacquiao to sleep on Dec. 12, 2012 when the Mexican perfectly timed Pacquiao's attack and saw the opening for the knockout.
Watch the full interview of Mayweather Sr. here:
(YouTube/Theboxingvoice)
Mayweather's camp had already confirmed in many reports that they are willing to fight Pacquiao on the Cinco de Mayo weekend. Pacquiao's side has confirmed that they have agreed on the conditions and demands by The Money Team. Although not the Mayweather-Pacquiao fight is not a done deal, Mayweather Sr. is already talking trash and bashing Pacquiao months before the fight.
Email j.gloria@IBTimes.com.au to reach the author of this article.
MEET IBT NEWS FROM BELOW CHANNELS