'Bones' season 12 spoilers: Upcoming March episode will focus on undercover mission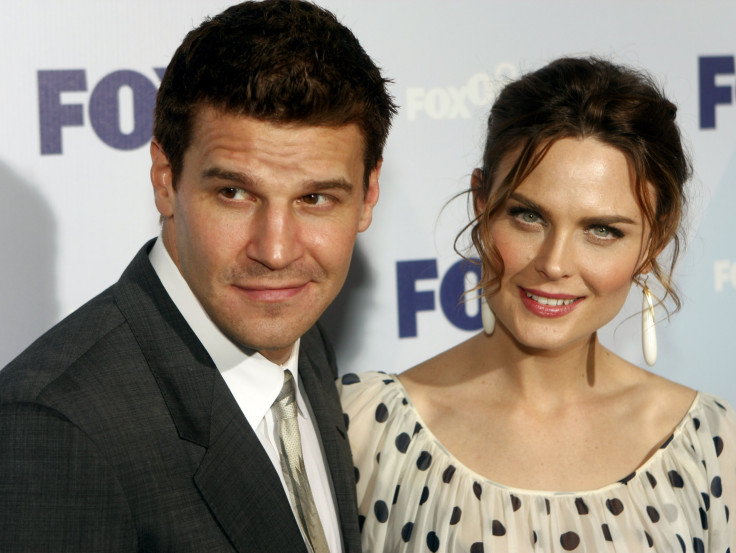 The hit series "Bones" is currently on its 12th season and still going strong. Their upcoming ninth episode entitled "The Steel in the Wheels" is set to be released on March 7 on the Fox channel.
The upcoming "Bones" episode will have FBI Special Agent Seeley Booth (David Boreanaz), forensic anthropologist Dr Temperance "Bones" Brennan (Emily Deschanel) and Philip Aubrey (Guy Boyd) go undercover to solve the death of a young man in a hay baler accident.
In order to do so, all three of them need to infiltrate a demolition derby competition to gather much needed information regarding the case. But when the team has seemed to reach a dead end, they eventually turn to Dr Gordon Wyatt (Stephen Fry) for a helping hand.
Dr Wyatt along with entomologist, palaeontologist and forensic chemist Dr Jack Hodgins, who is portrayed by TJ Thyne, and forensic pathologist Dr Camille Saroyan (Tamara Taylor) will further dig into the clues and evidences in order to get more details about the case. The return of one of the series' favourite actor, Stephen Fry, is another reason why fans are looking forward to the ninth episode of the season.
This episode is a bit more lighthearted and comedic in which the show's fans have grown fond of for the past 11 seasons. It is also a bit of a breath of fresh air after the previous episode. The plot where Bones lost her father was indeed very emotional.
It is also possible that the grieving process of Bones will be seen in the latter episodes of this season. Since each person has a different way of coping, viewers are sure to stay tuned as to how Brennan would handle the grief and loss that she is currently feeling.
Once this episode airs on Fox Television, viewers will face the sad reality that there is only a total of three more episodes to go before the show finally ends. To top it all off, the possibility that the remaining three episodes will get even more emotional from here on out is very high. Episode 9 is set to be released on March 28 at 10:00 p.m. on Seven.
"Bones" season 12 of the television series had premiered on Jan. 3 on Fox in the US. The 12th and final season will consist of 12 episodes, which will be aired every Tuesday at 9:00 p.m. "Bones" first aired in September 2005 in the US. It aired first in August 2006 in Australia.
MEET IBT NEWS FROM BELOW CHANNELS