'The Bold And The Beautiful' Spoilers For Jan. 20, 2015: Rick Gets Mad At Caroline And Ivy [WATCH VIDEO]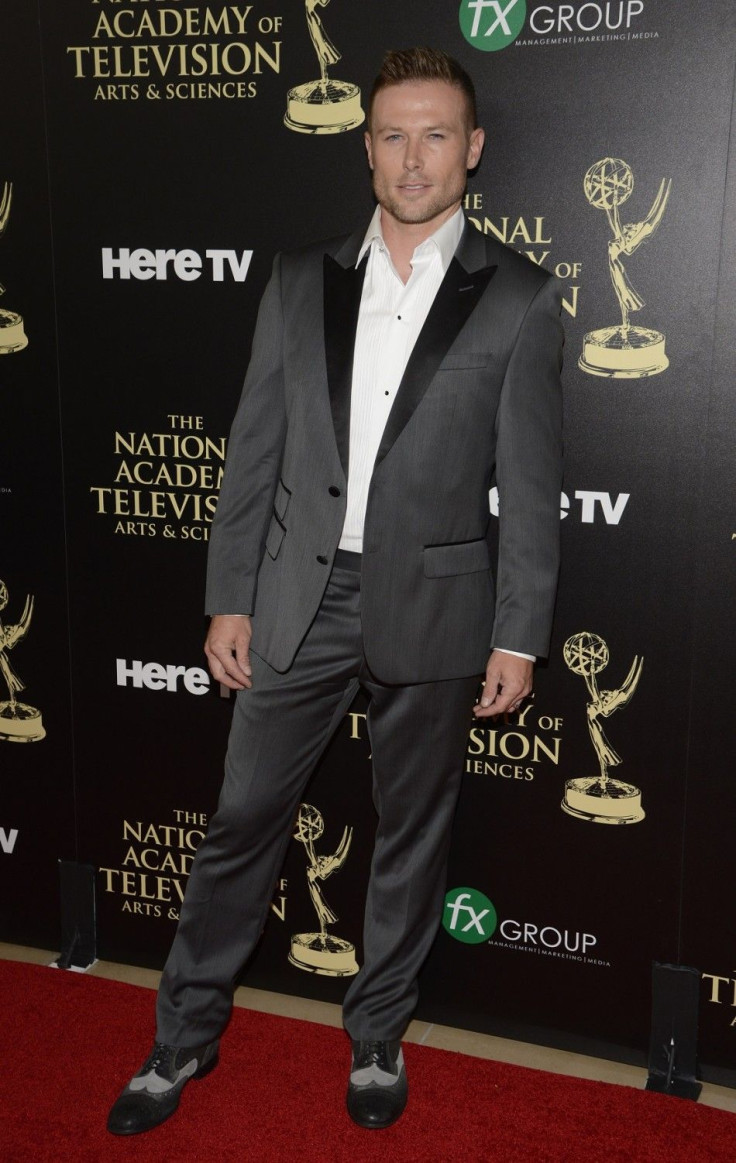 "The Bold and the Beautiful" will focus on Katherine "Katie" Logan Spencer (Heather Tom), William "Bill" Spencer, Jr. (Don Diamont), Maya Avant (Karla Mosley), Eric "Rick" Forrester Jr. (Jacob Young), Ivy Forrester (Ashleigh Brewer) and Liam Spencer (Scott Clifton) for its episode on Tuesday, Jan. 20, 2015. The main storyline of this episode is Rick getting pissed off at Caroline and Ivy. Spoiler Alert! This article contains the "Bold and the Beautiful" spoilers for the Jan. 20, 2015 episode. Read only if you want to know more about it.
According to Soaps.sheknows, here's what will happen in the "Bold and the Beautiful" on Tuesday, Jan. 20, 2015. Rick will get angry at Ivy and Caroline. Meanwhile, Bill will threaten Maya.
Soaps.sheknows also reports that Katie and Liam will discuss Bill, Ivy will face off with Rick, Maya will stand her ground and Rick will get all tensed up during a conversation with Caroline.
A preview video was posted on the show's official YouTube channel. It shows scenes between Rick, Caroline, Katie, Liam, Bill, Ivy and Maya. Caroline tells Rick that Ridge couldn't make it but he believes that she's able to handle things on her own.
As for Rick, he disagrees with Caroline and Ridge. Meanwhile, Katie and Liam will talk about Bill wanting her back at Spencer Publications. Liam will speculate that Bill just wants Katie back in his life.
Plus, Bill will say that he always gets what he wants. And, Maya will not go anywhere, if she can help it. Also, Ivy will confront Rick about being judging Caroline.
Below are some memorable lines from "The Bold and the Beautiful" video for Jan. 20, 2015.
"How can you be so judgmental? You're living with another woman!" Ivy said to Rick in the "B&B" video posted on YouTube.
"Stay out of it, Ivy," Rick said in the same video.
These are the "Bold and the Beautiful" spoilers for the Jan. 20, 2015 episode. Don't miss any of the "B&B" episodes on CBS Daytime and find out what happens next to the characters in it. Stay updated with the latest about your favourite bold and beautiful soap opera by continuing to read International Business Times. And, don't forget to read other news about entertainment, fashion, business, science, technology, sports, politics, viral videos, trending topics, health and economics at IBTimes.
Watch "The Bold and The Beautiful" - Next on "B&B" (1/20/2015) Video Below:
CREDIT: YouTube/CBS
READ MORE ABOUT "THE BOLD AND THE BEAUTIFUL":
'The Bold And The Beautiful' Spoilers For Jan. 19, 2015: Bill Shakes Things Up At Spencer Publications [WATCH VIDEO]
'The Bold And The Beautiful' Spoilers From Jan. 19-23, 2015: Brooke Comes Back To 'B&B' And Is Greeted By Shocking Revelations
'The Bold And The Beautiful' Spoilers For Jan. 16, 2015: Ridge Continues To Pursue Caroline While Ivy Asks Rick If His Love For Caroline Is Truly Gone [WATCH VIDEO]
MEET IBT NEWS FROM BELOW CHANNELS