'The Bold and the Beautiful' spoilers for April 2-6: Hope kisses Liam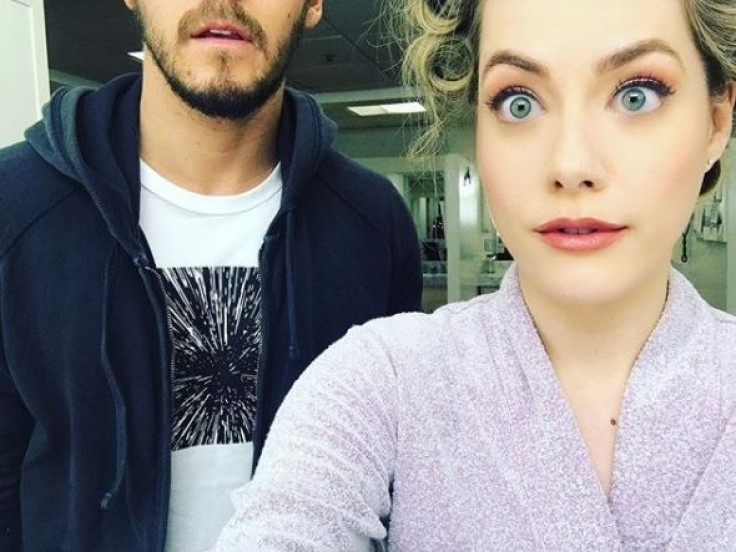 "The Bold and the Beautiful" cast members, including Annika Noelle (Hope), Scott Clifton (Liam), Don Diamont (Bill),Jacqueline MacInnes Wood (Steffy), Thorsten Kaye (Ridge), Katherine Kelly Lang (Brooke), Jeremy Ray Valdez (Detective Sanchez), Ingo Rademacher (Thorne), Darin Brooks (Wyatt) and Aaron D. Spears (Justin), will be part of the twists and turns of this week's episodes. The scenes to watch out for include Hope confessing her true feelings for Liam and the ex-couple sharing a kiss.
Spoiler alert! This update has additional 'Bold and Beautiful' spoilers 2018. Read on to learn about the soap opera's new episodes.
TV Guide reports that the episode of B&B on Monday will show Liam telling Bill some new information that will cause even more dilemma for him. Steffy, meanwhile, is confident that Liam will get through to Bill. She'll even reassure Ridge about it.
Brooke convinces Det. Sanchez to talk to Bill again
Tuesday's episode will feature Ridge getting angry at Bill again. He suspects that Bill is still not over Steffy. Meanwhile, Brooke will convince Detective Sanchez to interview Bill once more. She hopes that by doing so, they will finally be able to prove that Ridge didn't shoot Bill.
Hope and Liam kiss
On Wednesday, Hope will finally confess her real feelings for Liam. They will also share an unexpected kiss. As for Thorne, he'll point out that Forrester Creations can run well even without Ridge as the chief executive officer (CEO).
Ridge is set free
Thursday's episode will show Ridge being released from jail. Elsewhere, Steffy will be hoping to convince Liam to return home. However, she's not aware that Hope and Liam have recently reconnected. Plus, Wyatt will be concerned that the shooter is still out there. He'll even think that the perpetrator is among them.
Liam shocks Steffy
On Friday, Steffy will talk to Liam about starting over. However, she will be shocked by his unexpected reaction to her proposal. Elsewhere, Justin will remind Bill that the police will eventually identify his shooter.
'The Bold and Beautiful' recaps
The previous week featured Quinn (Rena Sofer) defending Ridge's innocence. Plus, Hope and Steffy clashed over Liam. Quinn was also grilled by the police at Forrester Creations.
"The Bold and the Beautiful" episodes air regularly during weekdays on Foxtel Arena in Australia. In the US, it also airs weekdays on CBS. Stay tuned for upcoming B&B spoilers and updates.
Watch 'The Bold and the Beautiful' Facebook video below:
MEET IBT NEWS FROM BELOW CHANNELS