'Bloodstained: Ritual of the Night' Nintendo Switch release date, news & update: Koji "IGA" Igarashi discusses options for Wii U users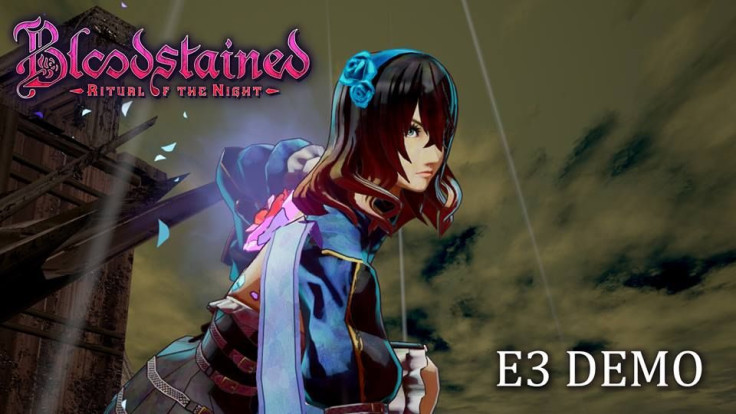 "Bloodstained: Ritual of the Night" has been a pretty big Kickstarter hit, but it's not coming to Wii U. Instead, it will be coming to Nintendo Switch.
The game was originally scheduled for Wii U, alongside other versions for PC, Xbox One, PlayStation 4 and PS Vita. However, it has been canned in favour of a new version that will be released on Switch. While this is bad news for Wii U owners, they still have the "Castlevania" games to play on the system's virtual console service. The games include "Castlevania," Super Castlevania IV" and "Castlevania III: Dracula's Curse" among others. Legendary producer Koji "IGA" Igarashi has updated players on the Kickstarter page.
Igarashi apologised to those who donated in the hopes of having a Wii U version. In 2015, Wii U was at the height of its popularity. However, after the release of Switch, things have changed drastically, and it has only made things difficult for the hardware maker to deliver the necessary support. This has led to the change in plans. However, Wii U fans won't go back empty-handed, as Igarashi has provided the option of either claiming the money back or changing to another version of "Bloodstained: Ritual of the Night" at no additional cost.
The game made a Kickstarter record in 2016, making over US$5.5 million (AU$7.22 million approx) during the campaign. Igarashi and his team are reportedly working real hard on the project. The game won't be released until sometime next year. This is in fact good as developers will have all the time to make an awesome title. The Nintendo Switch release had made it all the more exciting, writes WWG.
"If you selected the Wii U version and you want to move to a PC, PS4, Xbox One, or Vita version, you can go to your backer survey and make the change now. If you selected the Wii U version and don't want any of the Switch, PC, PS4, Xbox One, or Vita versions, you're eligible for a cancellation and refund ... If you're eligible for a refund and backed at a tier that included two copies of the game, including the Wii U version, we can also help you adjust your tier to its single-copy equivalent. Refund requests will be processed via PayPal at a later date," the Kickstarter page states.
"Bloodstained: Ritual of the Night" is an upcoming metroidvania video game developed by Inti Creates and published by 505 Games. Stay tuned on IBT AU for more updates on the game.
MEET IBT NEWS FROM BELOW CHANNELS