'Black Panther' movie spoilers: T'Challa's coronation and Ulysses Klaue's return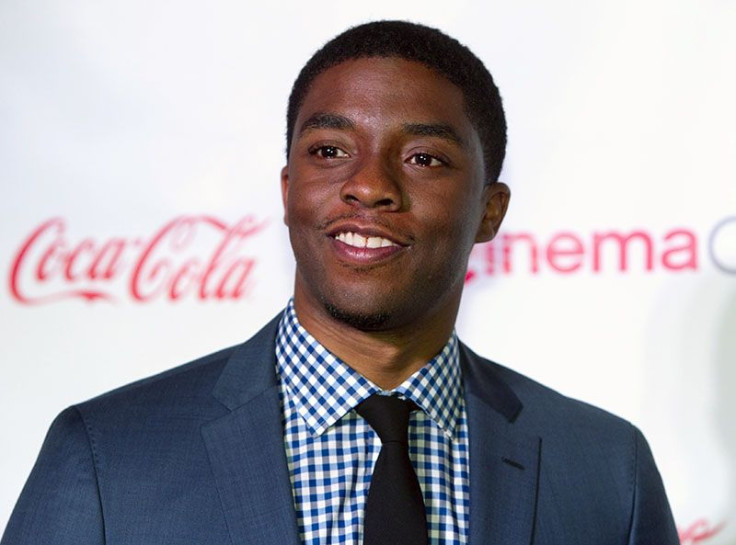 A recent open house at the Marvel Studios office has revealed more details and sneak peeks on the upcoming "Black Panther" movie. The anticipated film will take place shortly after the events of "Captain America: Civil War," in which the character made his debut in the Marvel Cinematic Universe (MCU). Perceived as an origin story for the Kingdom of Wakanda (the fictional nation which Black Panther hails from), the film's teaser revealed that the plot will be exploring the balance between old traditions and more contemporary progressions. With this, the film will pay an ode to the Wakanda heritage mixed with technological advancements.
Chadwick Boseman, who portrayed T'Challa in "Civil War" and will be reprising his role in the "Black Panther" movie, was seen shirtless and covered in body paint as he carried a ceremonial weapon in his entrance to the Warrior Falls. The elaborate Wakandan ceremony might have possibly been T'Challa's official coronation as the Black Panther. This can be reinforced by the appearance of Zuri (portrayed by actor Forest Whitaker) who approaches T'Challa with a specific declaration: "The prince will now have the power of the Black Panther!"
As per Vanity Fair, one scene saw two warrior women named Okoye and Ayo (portrayed by actresses Danai Gurira — of "The Walking Dead" fame — and Florence Kasumba, respectively) en route to T'Challa's coronation. The seemingly intimate moment between the two female warriors — known as the Dora Milaje, the personal bodyguards of the Black Panther — may have hinted at a romance that had been explored in the 2016 spinoff, "World of Wakanda." However, Marvel has debunked this perspective, clarifying that the aforementioned storyline was not actually referenced and that the nature of the relationship between the two characters was not meant to be seen as a romantic one.
One scene revealed Lupita Nyong'o, who portrays Nakia, showing off her martial arts skills as she attacks a group of soldiers. As per IGN, another scene saw the return of arms dealer Ulysses Klaue (portrayed by Andy Serkis) who was last seen in the MCU with "Avengers: Age of Ultron." It's worth noting that although Serkis' character had his hand decapitated in "Age of Ultron," he seemed to have both hands in the footage shown at the open house. It's quite possible that he may be sporting a prosthetic hand this time around, as the character was spotted with some kind of bracelet around one of his wrists.
How all these teasers will come together is an exciting prospect for fans, especially with its diverse cast being celebrated in the community. The "Black Panther" movie is slated for a release in February 2018.
MEET IBT NEWS FROM BELOW CHANNELS