'Batman V Superman: Dawn of Justice': Henry Cavill Says Zack Snyder's Film Is Going To Be A 'Cinematic History'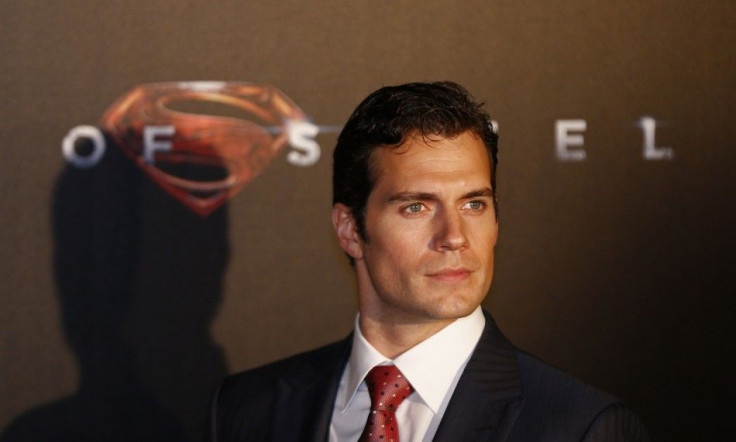 Henry Cavill, who plays Superman in Zack Snyder's "Batman v Superman: Dawn of Justice," recently shared his excitement about the film. The actor, who recently attended the BAFTA Los Angeles party, said that the film is going to create history in the world of cinema.
"It's Zack Snyder, so it's going to be a visual spectacle and it's cinematic history. We're doing Batman and we're doing Superman and it's all happening at the same time, so fingers crossed it turns out to be as exciting as I think it is," said the actor to Daily Mail Online.
Cavill has reprised his role as Clark Kent. He will reportedly be shown working at the Daily Planet after the events of "Man of Steel." He is a Kryptonian who has been sent to the Earth by his parents after the destruction of Krypton. When Cavill was asked whether he is giving any advice to his co-star Ben Affleck he said the latter doesn't need any advice. He added that Affleck is "great" and "fantastic."
Ben Affleck plays Batman in the film. This will be the first time that Batman and Superman will appear together on the screen, and this has clearly enthused fans. Snyder's version of Batman is reportedly much different from what Christian Bale and Christopher Nolan's has previously played on screen. It will be an "older" and "wiser" version, as previously revealed by Affleck to the website.
"Batman v Superman: Dawn of Justice" is currently being shot in Detroit. Some parts of the film were shot in Chicago. Chris Terrio has written the film from a story by Zack Snyder and David S. Goyer. The other cast members include Henry Cavill, Amy Adams, Gal Gadot, Jesse Eisenberg, Diana Lane, Laurence Fishburne and Jeremy Irons.The buzz is that Aquaman will also be making an appearance in "Batman V Superman: Dawn of Justice." He will reportedly come to the earth to seek answers about the destruction caused to Indian Ocean by Zod's world's engine in "Man of Steel." Jason Momoa is rumoured to play Aquaman in Snyder's film, reported the website. However, confirmation of Momoa casting in the film is yet to come.
To report problems or leave feedback on this article, email: s.singh@IBTimes.com.au.
MEET IBT NEWS FROM BELOW CHANNELS