Australia's Great Barrier Reef coral bleaching to continue; 35% corals already dead in northern and central parts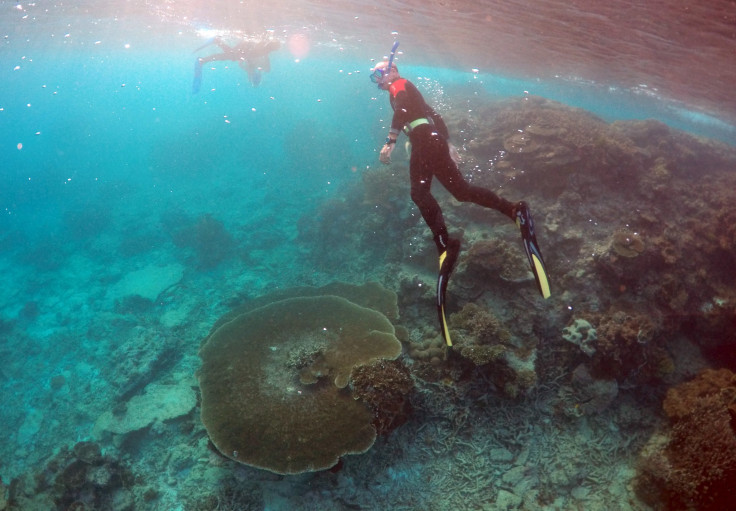 Coral bleaching in certain northern and central parts of Australia's Great Barrier Reef has killed off more than 35 percent of the corals, extensive aerial and underwater surveys have revealed. Previous surveys had revealed that more than 93 percent of the corals were bleached.
However, depending on the severity of bleaching, some coral may still recover. The ARC Centre of Excellence for Coral Reef Studies research is the first confirmation of how much coral has already died in the World Heritage Site since the massive coral bleaching event began earlier this year due to El Niño conditions.
The ARC survey by James Cook University has revealed that more than 50 percent of the corals in the northern section and an average of five percent in the central section have died. There are no chances of the corals recovering. They are dead. These grave figures have been revealed at a time when Opposition Leader Bill Shorten is preparing to announce nearly $400 million to protect the reef.
Shorten will outline details of Labor's plan in Cairns that would improve land management and water quality and also better reef monitoring. He will speak up on the immediate need to protect the reef as the reef contributes nearly $6 billion to the economy and supports 70,000 people.
"We've indicated $50 million will be put into the marine science section of CSIRO, there'll be further funding for research and science; significant amounts of funding, up to $300 million for environmental improvement in water quality as well as on the land," Labor's environment spokesman Mark Butler told the ABC.
According to scientists, this year's bleaching event is the most extreme compared to events in the past. It is the third mass bleaching to hit the Great Barrier Reef in 18 years. Professor Terry Hughes said that this coral bleaching event will still continue and the extent of damage and casualty can only be assesses in October or November. The mildly bleached corals are expected to regain their normal colour in the coming few months.
MEET IBT NEWS FROM BELOW CHANNELS