Australian Christian Lobby in Canberra hit by car carrying gas bottles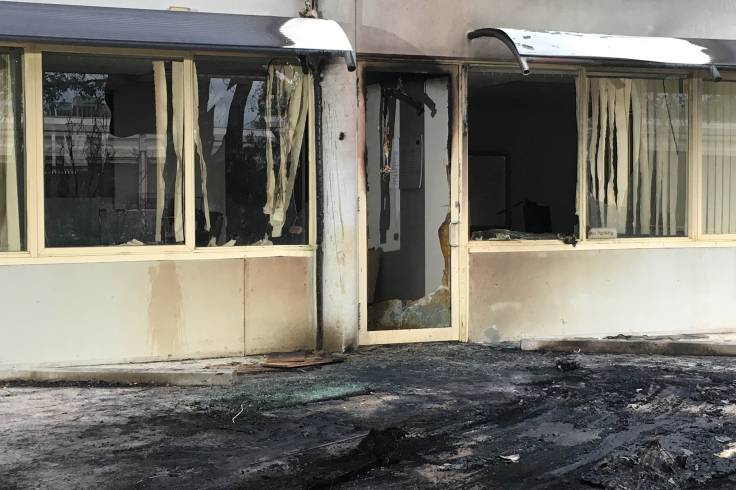 Australian Christian Lobby's headquarters in Canberra was hit by a van carrying gas bottles, leading to an explosion on Wednesday. Lobby's director Lyle Shelton described it as a car bomb incident.
"A vehicle has rammed our office in Canberra & exploded. All Staff are safe. I do not know the condition of the driver. Prayers appreciated," Shelton tweeted.
The headquarter's windows were blown out and the furnishings were destroyed. Oil and debris were strewn over the carpark outside the lobby's office in Deakin.
It is believed that about 10:45 p.m., a man has driven the van towards the building. Shelton said that police contacted him saying the car has been loaded with gas cylinders then it has been detonated.
The ACT has begun its police operation and it was reported that no one was injured inside the building. Shelton said that there were no staff present in the incident while he was flying back from holiday to talk with ACT Police. The alleged driver was reported to receive medical attention but no arrest was made.
The van has been cleared away at 6:00 a.m. but a strong smell of gas remained outside the office. A Toyota badge was also left behind along with the van's debris.
Shelton said that he was concerned in the incident although their office has received death threats over the year. He also expressed his disappointment as it happened in the country's capital.
"It is something I thought would never happen here, I can't believe it," Shelton told The Advertiser.
The Australian police refused to confirm if the car bomb incident was terror-related as it happened days after the Berlin Christmas Market attack.
Read: Berlin Christmas Market Attack: Suspect released, ISIS claims involvement
On Tuesday, almost similar incident happened as a vehicle burst into flames it crashed into a building in Gladstone Street, which is kilometres away from Australian Christian Lobby's incident.
MEET IBT NEWS FROM BELOW CHANNELS