Berlin Christmas Market Attack: Suspect released, ISIS claims involvement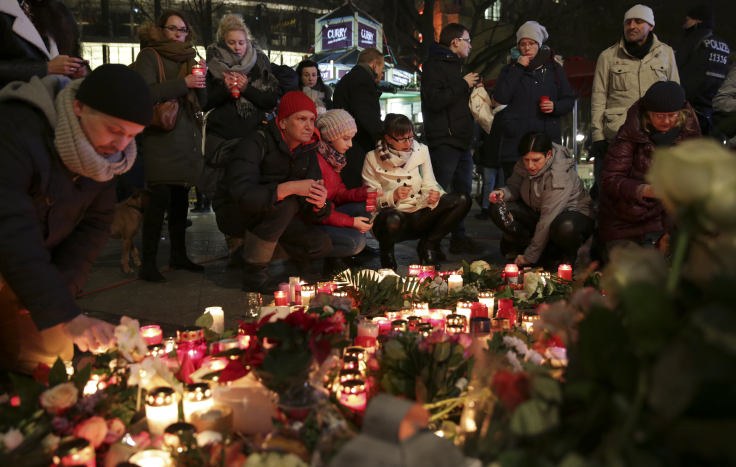 German officials released the chief suspect in Berlin's Christmas Market attack on Tuesday. Authorities said they were uncertain that the man was the driver of the truck used in killing 12 people. They said there was no concrete evidence that would link him to the crime.
The authorities conducted an examination of the cab of the truck. However, it turned up that there was no evidence that the arrested man had been in it.
Read more: Berlin attack: Truck ploughs into German Christmas market, kills 12
On Tuesday, the Islamic State released a statement, via Amaq news agency, describing the truck driver as a soldier. However, there were no other details released in the driver's identification. It was also unclear if he was just sympathetic to the terrorists or he had interacted with them for attacking the people in the Christmas Market.
The country's federal prosecutor, Peter Frank, said they were investigating in all directions. He also said that they could not make a final assessment if the attack was a terrorism-motivated attack or a copycat attack.
Normally, German officials are tight-lipped during an investigation, especially in high-profile cases. They only give clear answers to the public indicating the sensitivity of the issue.
The approach of withholding the information until they have clear answers also reflects on the political problems that Chancellor Angela Merkel faces. She was criticised for her government policy admitting refugees by the hundred of thousands.
Merkel said that the tragic event must be assumed as an act of terrorism.
Government spokesman Steffen Seibert said that the heads of state and government expressed their heartfelt condolences including France, Turkey, Italy, Greece, Poland, Sweden and Spain.
German President Joachim Gauck and Merkel attended a memorial service for the victims of Berlin's Christmas Market killing at the Kaiser Wilhelm Memorial Church. They joined Berlin residents in laying white flowers outside the church.
MEET IBT NEWS FROM BELOW CHANNELS