Australia Death Toll Could Surpass 11,600 By December, IHME Model Predicts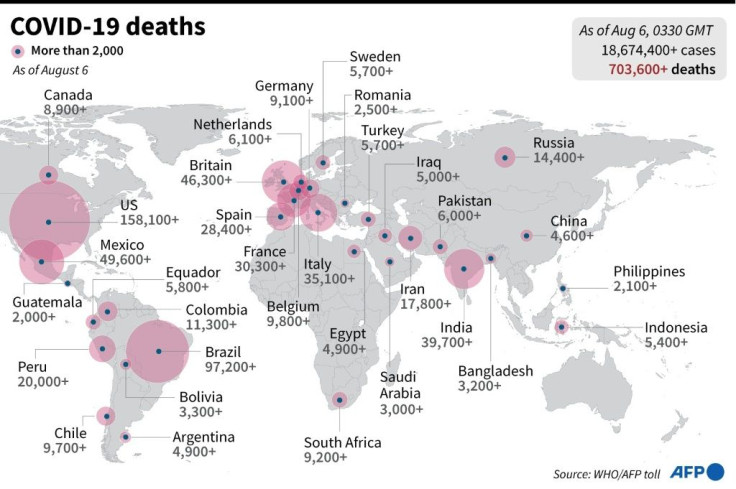 Australia could record more than 11,000 deaths from COVID-19 if the current restrictions and mandates continue, updated projections reveal.
Based on the forecast from the Institute for Health Metrics and Evaluation, an independent research center at the University of Washington, Australia could be seeing a coronavirus death toll of 11,666 by December 1. The updated forecast takes into consideration the current mandates being imposed by the government.
The same model predicts a death toll of 295,000 in the U.S. by the same period.
If the COVID-19 restrictions, including the wearing of masks and social distancing, are eased, the death count from SARS-CoV-2, or severe acute respiratory syndrome coronavirus 2, the virus that causes COVID-19, may hit 12,621.
In the same way, if 95% of the population wear masks when in public, social distancing is closely observed and lockdowns are re-imposed when cases surge, the death toll could be limited to just 1,089 by December.
While this should be welcome news for the country, the government still faces a big hurdle -- a very low number of people regularly wear masks. Based on another model from IHME, less than 10% of the Australians always wear masks when going out.
This is a stark difference from countries like Argentina, Peru, Japan and the Philippines with 70% to 80% of its population regularly wearing masks.
"Masks and other protective measures against transmission of the virus are essential to staying COVID-free, but people's inconsistent use of those measures is a serious problem. If 95% of people wore a mask in public, thousands of lives could be saved," IHME tweeted.
IHME Director Dr. Christopher Murray says the public's behavior has a direct correlation to the spread and transmission of the virus, which eventually affects the death toll as well.
"Such efforts to act more cautiously and responsibly will be an important aspect of COVID-19 forecasting and the up-and-down patterns in individual states throughout the coming months and into next year," Murray said.
MEET IBT NEWS FROM BELOW CHANNELS