Australia Coronavirus Hits Second Highest Single-Day Cases As Victoria Records 428 New Infections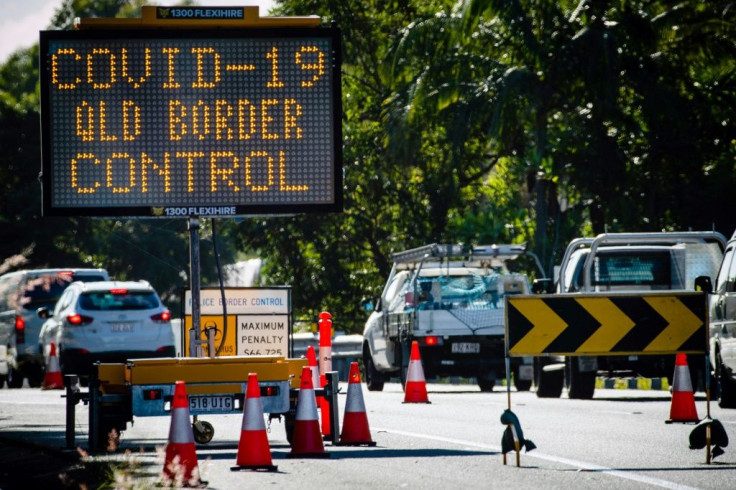 The Australian state of Victoria has again hit a record-high in single-day coronavirus cases on Thursday with 428. This is the second consecutive day a record increase in daily cases was reported.
The Victoria Department of Health and Human Services (DHHS) confirmed the sad news Friday, bringing its total number to 5,165. Of the 428 new cases, 57 are connected to community transmissions, one is a traveler in quarantine and 370 are under investigation, reported Sydney Morning Herald.
This is the first time a state has recorded cases in the 400-level since the pandemic began in March. It also pushed Australia's overall total to 438 new cases, the second biggest one-day spike in COVID-19 infections.
Victoria DHHS also confirmed three more lives lost in just 24 hours, from July 16 to 17. The three who died were in their 70s and 80s -- two males and a woman. It now has to contend with 32 deaths in the state.
"I can offer no further information about those three tragedies, but we send our best wishes and our thoughts," said Premier Daniel Andrews, SMH noted.
Victoria DHHS data said 122 are admitted in hospitals due to the virus, and 31 are in intensive care. The numbers continue to rise despite the state government implementing a shutdown of the populous state capital of Melbourne on July 8.
Andrews had warned the public on Wednesday that should they defy the stay-at-home orders, he will be forced to add "additional restrictions."
"If, however, people do not do the right thing then we will have to move to additional restrictions being put in place and potentially prolong ... these restrictions," Andrews told reporters.
Following the continuous battering of COVID-19 on Victoria, Sydney also took similar steps to stop a possible resurgence of the coronavirus. On Friday, New South Wales Premier Gladys Berejiklian announced all indoor hospitality venues will be restricted to a maximum of 10 people with 1 person per four-square-meters. Weddings and other functions will have a limit of 150 people and will not be allowed to dance, sing or mingle, Bloomberg reported.
"We have to assume there's a level of community transmission and these measures will reduce the risk of that community transmission getting out of control," she said.
According to Johns Hopkins University data, Australia has 11,235 confirmed COVID-19 cases and 116 deaths as of Friday, 6:30 p.m. AEST.
MEET IBT NEWS FROM BELOW CHANNELS