'Arrow' season 6 latest news: Family ties theme will test Oliver Queen's skill as a father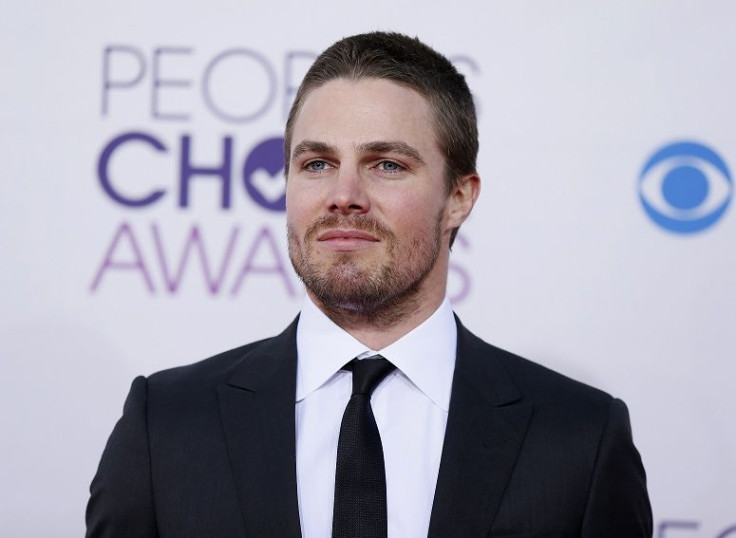 "Arrow" season 5 had an explosive ending, so it will be interesting what the next season will be all about. Season 5 focused on the legacy of Oliver Queen (Stephen Amell), and now, the actor has revealed that the show will turn its attention to family.
The first thing that comes to mind is how the Ollie will deal with his son, William Clayton (Jack Moore). William is Oliver's son with Samantha Clayton (Anna Hopkins), both drawn into the dark plot mapped out by "Arrow" season 5 villain Prometheus/Adrian Chase (Josh Segara).
Now knowing that his father is the "Arrow," it will be interesting how the relationship will go. Will William look up to his father and follow his lead? In the comic book, William's character comes close to Connor Hawke, fictional DC comic superhero who eventually became the second Green Arrow. Could this happen on the TV show?
Showrunner Andrew Kreisberg previously explained to Variety that the reason why they opted to create William over Connor was to give them some leeway. "When we came up with the whole idea of it, part of it was we didn't want to be tied into a character like Connor not being able to be part of the show if we made him so young. So to give us the leeway to still have Connor Hawke be part of the universe without [being too young], that was the biggest reason we made that decision."
With the age gap, it seems that seeing William follow his father's lead may not be feasible, unless some new time bump happens moving forward. With plenty of time travels on other shows such as the "Flash" and "DC's Legends of Tomorrow," the producers can easily make changes and introduce new characters – including Connor Hawke – at some point.
As far as the family focus, "Arrow" season 6 could include relationships tied up to Samantha, Felicity Smoak (Emily Bett Rickards) and even Thea Queen/Speedy (Willa Holland). All of them are linked to the Oliver-William relationship, so it will be interesting how storylines will be made for all parties concerned.
All that should come in at some point, though the immediate task at hand is wondering what happened to the team left on Lian Yu. Everyone is expected to survive, so the real question is how they were able to escape the "big bang." "Arrow" returns for its sixth season on CW in the fall.
MEET IBT NEWS FROM BELOW CHANNELS