Apple iMac 2017 release date, news & update: Intel Xeon core processor being installed in device, reports suggest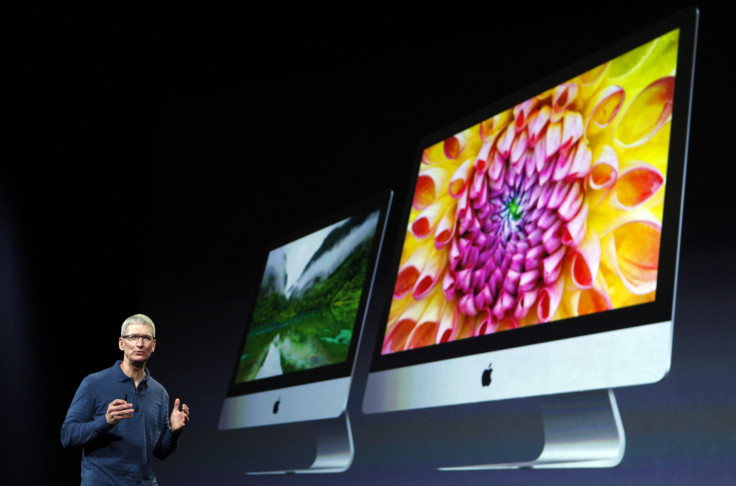 Recent reports suggest that the Apple iMac 2017 will be further delayed mainly because of the inclusion of the Intel Kaby Lake processor. However, certain reports claim that Apple may also be considering an Intel Xeon core processor for the iMac.
Apple fans have been waiting for the upgraded iMac for quite some time and they were thoroughly disappointed when the Cupertino tech giant did not even mention the device at the October media event, hosted by Apple.
Many believe that the next product to be launched by Apple would be the iMac. However, now it seems the device will arrive only in 2017. However, fans are ready to wait as the wait brings with it hopes of the best specs and features in the iMac 2017. Apart, from the Kaby Lake chipset, Apple is said to revamp the iMac design altogether, adding a touch of freshness.
The Apple iMac 2017 could have a 27-inch 5K Display, come equipped with VR capabilities and the latest OLED touch bar. As nothing has been confirmed by Apple, fans need to rely on rumours for the time being to get an idea about what the iMac 2017 could be like. The last time the iMac received an update was in 2015, writes The Bitbag.
Another set of reports claim that Apple could also go with an impressive Intel Xeon core processor. It is difficult to track the source of these rumours but such processors are generally used on high-end workstation and servers. The Xeon chipset is capable of supporting error-correcting code memory.
This results in amazing computing performance as it limits the errors on data transfers between memory locations. However, Xeon processors are immensely expensive than the standard Intel chipsets and such a processor in an Apple iMac 2017 seems totally implausible. Moreover, a Xeon processor in an iMac may render other Apple computers, laptops and tabs useless as users will be drawn towards this device only.
Stay tuned on IBT AU for more updates on Apple iMac 2017.
MEET IBT NEWS FROM BELOW CHANNELS