Angelina Jolie's Infamous Red Carpet Kiss With Brother James Haven Explained by Former Caregiver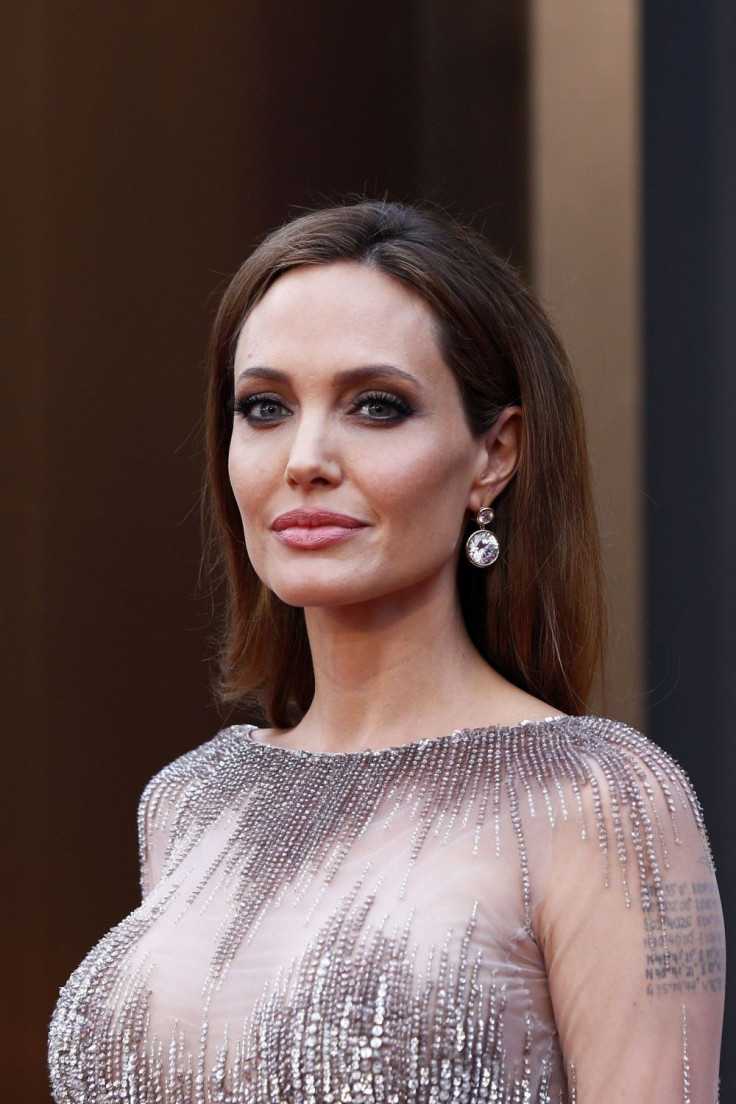 Angelina Jolie is a contented wife to Brad Pitt and mother to their six children now, but more than a decade ago, she created quite a stir after kissing her brother James Haven on the lips. Her former caregiver has now revealed the real story behind the siblings' infamous red carpet kiss at the Academy Awards in 2001.
Cis Rundle, the best friend of Angelina's mother Marcheline Bertrand, claimed she started caring for Angie when she was just 3 years old. She told Radar Online about the actress' battles with anorexia and self-harm when she was still a child and teenager.
According to her, there was a time when she had to carry Angelina into a hospital during her anorexic stage. Fortunately, the "Maleficent" star was able to overcome that stage.
It was no secret that Angie had a "wild child" phase as well. Rundle alleged that as a young girl, the actress used to dip her fingers in hot wax.
"She just liked that little bit of pain. She liked that edge," Rundle said, adding, "She was a wild child. I knew she was always going to be a force to be reckoned with."
Although Angelina is now one of the most famous personalities in the world, it wasn't quite so when she was in high school. Apparently, she didn't fit in at Beverly Hills High School because she wasn't into all the cliques. She also got bullied because of her now-famous lips.
"They used to call her 'Ubangi Lips,'" Rundle revealed, referring to African women with lip plates.
"They made fun of her because of her lips and the girls were mean to her. She has these broad shoulders and long legs, she moved like a gazelle."
Angelina's wild days are well-documented in the press. Perhaps the most shocking of her antics is when she kissed older brother James in the lips at the 2001 Oscar Awards. That infamous lip-locking scene between blood siblings had so stunned the world that it is still one of the most talked about taboo topics.
However, according to Rundle, it wasn't meant to be an incestuous act, but rather a show of solidarity between a brother and a sister.
"The day she kissed Jamie at the Oscars, it was the first day Marcheline was treated for cancer. They left the hospital together and got ready together," the carer explained.
"Nobody in the world knew that they spent the day in the hospital. It was like, 'Look where we're at now.' But the world saw something incestual. It was meant to be 'Here we are.' They only ever had each other. They had a very tight relationship with each other and their mother."
Rundle was with the family for eight years. She said that she cherishes every moment she spent with them.
Marcheline died from ovarian cancer in 2007 at the age of 56. Both her children, Angelina and James, had been estranged from their father, actor Jon Voight, for years before eventually reconciling with him. During their separation from him, they both dropped their father's name in favour of their middle names, Jolie and Haven.
MEET IBT NEWS FROM BELOW CHANNELS