'American Idol' 2015 Updates: Garrett Miles, Jess Lamb, Piper Jones Among Best Auditions In Episode 2 (REVIEW, VIDEOS)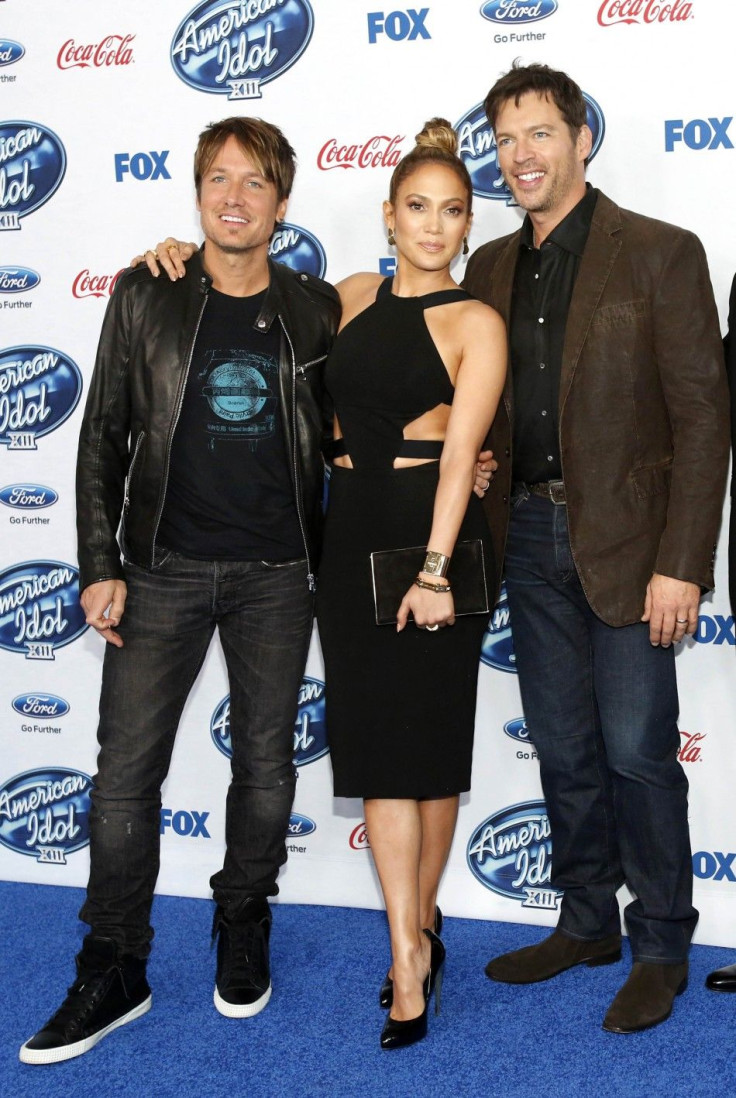 Fox's "American Idol" XIV (American Idol 2015) continued to showcase this year's Idol hopefuls in its Jan. 8 episode, the second installment of the season. Garrett Miles, Jess Lamb and Piper Jones are among the most impressive talents the judges have met in Nashville and Kansas City auditions.
American Idol Season 14 judges Jennifer Lopez, Keith Urban, and Harry Connick Jr gave their unanimous thumbs-up to Miles, Lamb and Jones after the three proved themselves worthy of a "golden ticket" to Hollywood, where the next stage of the competition takes place.
American Idol 2015: Garrett Miles, 25, Musician (Nashville Audition)
Garrett Miles is one of the most confident Idol hopefuls to face the AI 2015 judges, so far. He has a beautiful country/ballad voice that needs no embellishments. Born with optic nerve hypoplasia (ONH), the young musician said it doesn't bother him that he "can't see the crowd" when he's performing. No one in his family sings or plays any instrument, Garrett told the judges, adding his talent is God's blessing.
For his American Idol XIV audition, Garrett performed a cover of Creedence Clearwater Revival's "Proud Mary."
American Idol 2015: Jess Lamb, 28, Musician (Kansas City Audition)
Jess Lamb had been busy doing gigs during the past seasons of American Idol. Connick Jr asked her why she's waited so long. The Idol hopeful said this time she's ready.
For her American Idol XIV audition, Jess covered Bill Withers' "Ain't No Sunshine." Her voice is beautifully toned, and her performance is elegant and engaging.
American Idol 2015: Piper Jones, 24, Teacher (Nashville)
Piper Jones is one of the brilliant singers who sound like they have built-in amplifiers in their lungs. On top of her big vocals, Jones has a compelling stage presence that is flavoured by a good amount of passion and pizzaz.
For her American Idol XIV audition, Piper picked "Mama Knows Best" by Jessie J to show off her powerful pipes.
It is too soon to tell, but the quality of Jones' voice sounds like one of the most dominating voices in the American Idol 2015 Top 24 teaser video. (Story below.)
Video Source: American Idol YouTube Channel
Jake Black, Cody Fry, Lovey James, as well as returning hopefuls Alex Shier, Sarina Joi Crowe and Savion Wright all gave convincing performances during their American Idol XIV auditions. Kelly Kime and her daughter Hope were adorable during their turn.
American Idol 2015 moves forward with more auditions on Jan. 14 and 15 on Fox. The competition shifts to a once-a-week programming when it has trimmed down the Idol hopefuls to ten finalists.
RELATED FEATURES
'American Idol' 2015 Updates: WGWGs Kory Wheeler, Michael Simeon Impress Judges In Episode 1 - Nashville Auditions (REVIEW, VIDEOS)
'American Idol' Season 14 Update: Top 24 Teaser Video Released, J-Lo, Keith Urban and Harry Connick Jr On Year 2 As Judges [Watch The Top 24 Promo Clip]
MEET IBT NEWS FROM BELOW CHANNELS