'The Amazing Race' 29 Leg 11 spoilers: 'TAR' Teams race to South Korea in 'As Easy As Stacking Cups'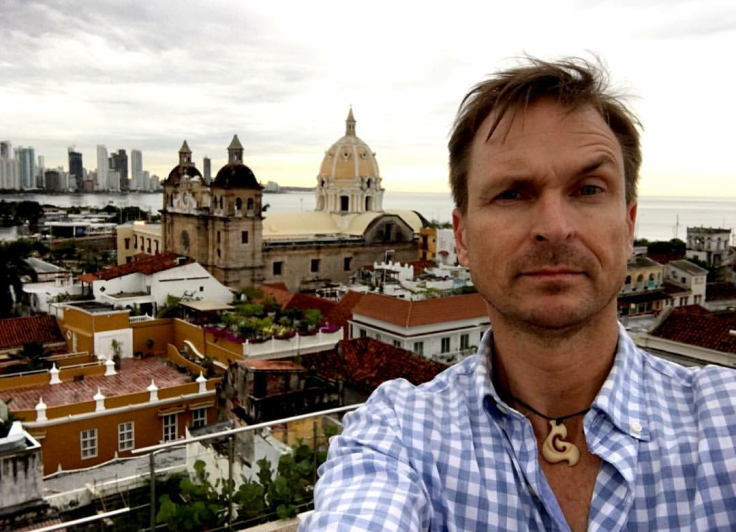 "The Amazing Race," or "TAR" Season 29 will air its 11th leg titled "As Easy As Stacking Cups" on Thursday, May 25 on CBS. The remaining racers will now travel from Vietnam to South Korea. Read on to learn more about the upcoming "TAR" 29 episode.
Spoiler Alert! This update contains 'The Amazing Race' 29 spoilers. Read only if you want to know more about the new leg.
TV Guide reports that the next leg of "TAR" Season 29 will be held in Seoul, South Korea. According to Polygon, in this episode, the players will be coached to play the video game "Street Fighter V" during the second Roadblock. They must play against professional eSport players including Lee Chung "Poongko" Gon and Seon-woo "Infiltration" Lee.
In order to move on and get the next clue, one of the teammates must beat the pro eSport players in 10 rounds. If they are unable to do that, then the players will go against them using only one hand. If they are still not able to beat them, the pro players will play blindfolded until the racer wins in the video game.
A photo from the episode was posted on the show's Twitter and Facebook (FB) page. It looks like one of the challenges also includes eating kimchi or a traditional Korean side dish made from fermented and salted cabbages and radishes mixed with other seasonings. Listed below are the remaining "TAR" 29 teams in the race.
'The Amazing Race' cast
1. Matt Ladley and Redmond Ramos (#TheBoys)
2. Brooke Cahmi and Scott Flanary (#TeamBrookeandScott)
3. Tara Carr and Joey Covino (#TeamMomandDad)
4. London Kaye and Logan Bauer (#TeamLoLo)
'The Amazing Race' episodes 2017
The episodes before Leg 11 were "I Thought We Were Playing It Nice" (Leg 9) and "Riding a Bike Is Like Riding a Bike" (Leg 10), which aired back-to-back on May 18. In Leg 9, one team member for each team bungee jumped off a bridge into the Corinth Canal. After getting through that, they were given the next clue.
'Bamboo Climb' Detour
They also had to choose between the "Bamboo Climb" or "Window Design" Detour. Some of them opted for the "Bamboo Climb" detour wherein they had to transport a bamboo ladder through the streets and get it up a narrow stairwell in an apartment building. Once on the roof, they had to use the ladder to get a birdcage. Then, they had to go back to the starting point with the cage and ladder for the next clue.
'Window Design'
Those who chose the "Window Design" Detour had to carry three mannequins and bring them to a clothing shop. Then, they dressed the mannequins and arranged them in the window. It has to be approved by a judge in order for them to get through to the next round.
In Leg 10, Joey and Tara (#TeamMomandDad) had to collect six-dozen duck eggs placed around a pond as part of their Speed Bump. After finishing the task, they were allowed to move on to the Roadblock wherein one team member had to load a bike with the correct number of shrimp traps. Then, they had to travel for one mile to deliver these to a fisherman. After that, they got their next clue. Unfortunately, Becca and Floyd (#TeamFun) were the last team to arrive and got eliminated from the race.
"The Amazing Race" Series 29 hosted by Phil Keoghan airs in Australia on Seven every Tuesday. It also airs on Thursdays in the US at 10 pm on CBS.
The final four teams race through Seoul, South Korea on Thursday's all-new #AmazingRace. #FirstLook pic.twitter.com/u5ge5cN9BF

— The Amazing Race (@AmazingRaceCBS) May 23, 2017
Only 4 teams remain and we're in South Korea next week – don't miss it! #AmazingRace

— Phil Keoghan (@PhilKeoghan) May 19, 2017
In case you missed it (ICYMI), READ these stories:
'Amazing Race' Season 29 Legs 9 and 10 spoilers: The remaining 'TAR' teams travel to Hanoi and Ninh Binh in Vietnam [WATCH VIDEOS]
'The Amazing Race' Season 29 latest news: Reality show returns with the biggest game-changing twist; 22 complete strangers make up new cast
MEET IBT NEWS FROM BELOW CHANNELS