'Affluenza' teen Ethan Couch released after two years from jail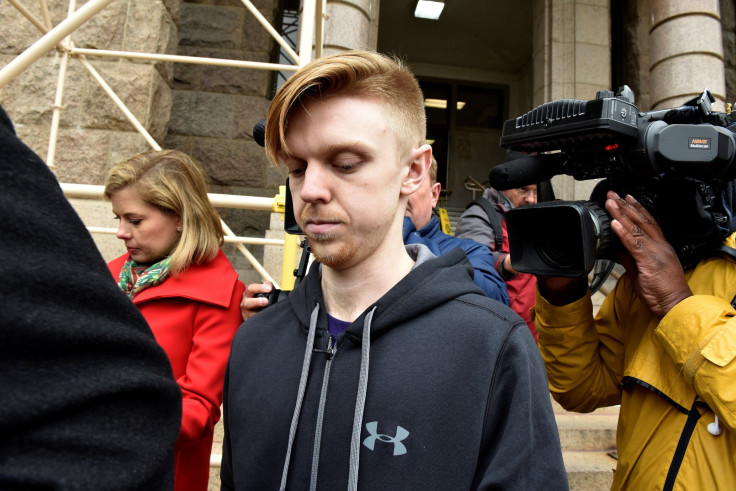 "Affluenza" teen Ethan Couch has been released from jail. The American man known for his unusual defence in his drunk driving case served nearly two years for violating his probation.
Couch was only 16 when he made headlines in 2013 for killing four people and injuring several more while driving under the influence of alcohol and drugs in Texas. Although he pleaded guilty to intoxicated manslaughter and had been found guilty of the same, he was not sentenced to jail after his defence team argued in court that he had "affluenza" and therefore needed rehabilitation instead of imprisonment. The judge in his case gave him 10 years of probation and ordered him to a rehabilitation centre.
Affluenza, as was defined by his lawyers, is the affliction of being too spoiled by wealthy and privileged parents who never restricted him. It is not a recognised medical condition.
His lenient sentencing was met with public outrage. Nevertheless, he was arrested again in 2015, this time for violating the terms of his probation after a video on Twitter showed him playing beer pong with his friends. He and his mother Tonya Couch fled to Mexico but were subsequently found and sent back to the US. Couch was sentenced to 720 days in jail.
He was released on Monday. His current probation requires him to wear an ankle monitor and an alcohol-detecting patch to submit to drug testing, abide by a 9 p.m. curfew, and have a video interlock ignition device installed in his vehicle, Mike Simonds of the Tarrant County Sheriff's Office told CNN.
Couch, who will turn 21 next week, will also serve the remaining six years of his community supervision under the terms and conditions imposed by the court. His attorneys Scott Brown and Reagan Wynn said he felt "true remorse" for his actions.
"From the beginning, Ethan has admitted his conduct, accepted responsibility for his actions, and felt true remorse for the terrible consequences of those actions," they said in a statement to BuzzFeed News. "Now, nearly five years after this horrific event, Ethan does not wish to draw attention to himself and requests privacy so he may focus on successfully completing his community supervision and going forward as a law-abiding citizen."
Meanwhile, his mother, who was charged with hindering apprehension of a known felon and money laundering, violated her probation when she failed her court-ordered drug test last week. She was booked into the same jail as her son just days before his release. Her trial will begin in May, according to ABC News.
Deadly crash
On June 15, 2013, Couch was seen on surveillance video stealing two cases of beer from a Walmart store before driving with seven passengers in his father's pickup truck and speeding at 110km/h in a 64km/h zone. He swerved off the road and into another vehicle then crashed into another parked car, which in turn hit an oncoming Volkswagen Beetle.
The multi-vehicle crash resulted in the death of motorist Breanna Mitchell, Hollie Boyles and her daughter Shelby, and youth minister Brian Jennings. The two children in Jennings' car and the two people in the Volkswagen, as well as the seven passengers in Couch's truck, all survived. However, one passenger in the pickup suffered a brain injury and was paralysed.
Couch's blood alcohol content was found to be three times the legal limit for adult drivers in the state. He also tested positive for Valium and marijuana. The legal drinking age in the US is 21.
MEET IBT NEWS FROM BELOW CHANNELS