ACMA warns of Optus email phishing scam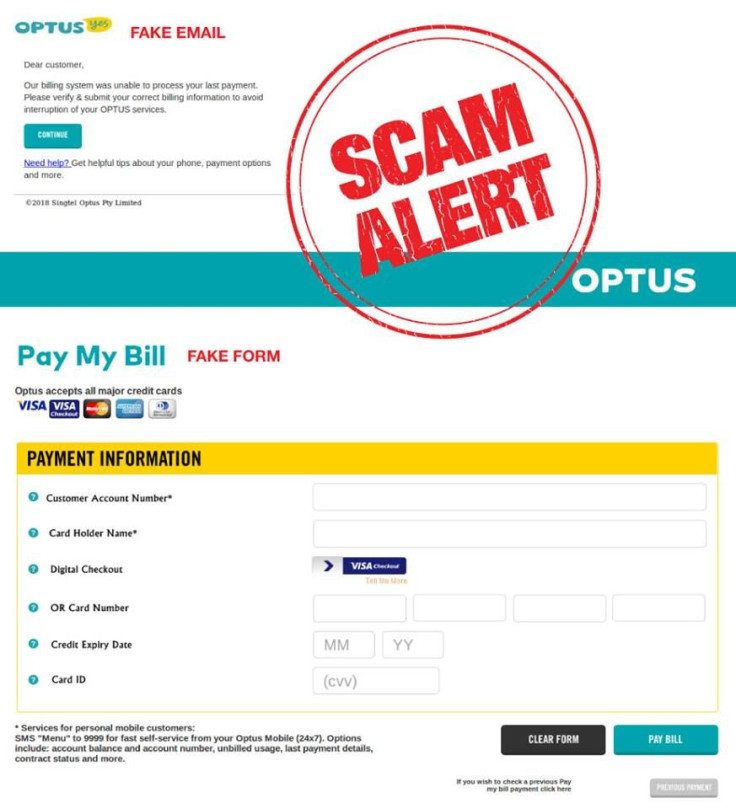 There is a new phishing email scam that is designed to fool Optus customers. The Australian Communications and Media Authority (ACMA) has warned customers of the fake emails disguised as unpaid bills of their Optus account.
According to ACMA, the emails are sophisticated, containing a link to a fake "pay your bill" page that looks like the official website for Optus. The fake page then asks for the receivers' credit card details. The emails have the subject line "We are unable to process your last payment."
"The fake email and payment from are cunningly crafted to trick people. It's important you check the legitimacy of email links to protect your personal information — use contact details you find through a legitimate source and not those contained in the suspicious message," ACMA said, adding that those who received the email should delete it immediately.
Optus said it has been made aware of the phishing scam, adding that it has taken measures to protect those who may have inadvertently click on the email's link.
"We reacted quickly to block the website linked to the email, which will ensure Optus mobile and Internet customers who mistakenly click the link won't be able to access the site. We've also reported the site and requested it is taken down," a spokesperson told Optus.
Email phishing scams targeting telco users are nothing new. Telstra customers were also hit with a scam in 2016 when they received an email purporting to be from the company. The page asked users to enter their username, password and banking details for a refund. The email was sent from a domain that Telstra also used, which made the email very believable.
Telstra said more than 22,000 people had received two different phishing emails, although it was unknown how many of them actually clicked the link included in the scam emails.
MEET IBT NEWS FROM BELOW CHANNELS