'2 Broke Girls' season 6 episode 19: What to expect from the upcoming episode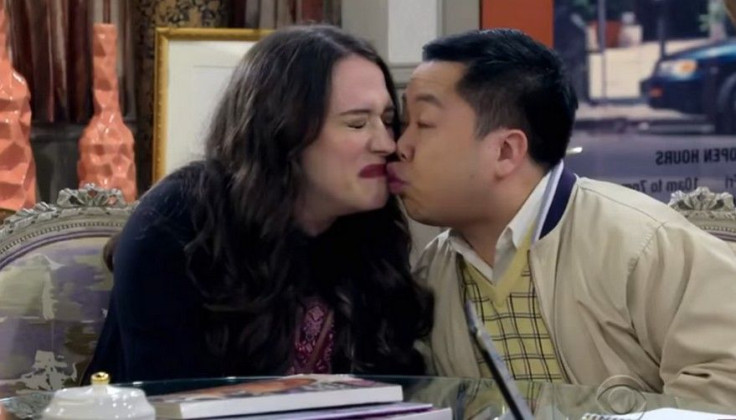 The upcoming episode of "Two Broke Girls" will have our main characters Caroline (Beth Behrs) and Max (Kat Dennings) in hot water once again. Episode 19 of season six will reveal secrets and relationship quarrels in relation to Caroline and her new partner.
The episode will focus on Caroline Channing and her current love interest, Bobby (Christopher Gorham). This time around, Caroline decides to give professional advice to Bobby's younger sister, Denise (Kerri Kenney-Silver).
Sensing that Denise is no longer happy in her current job, Caroline encourages her to just quit and look for a job that she is happy with. Caroline's suggestion started the first ever fight between her and Bobby. The reason behind this is that Caroline had no clue that the company where Denise used to work for is owned by Bobby and Denise's mother (Nora Dunn).
Also in this episode, Max Black finds out that Bobby has a secret that he has yet to confess to Caroline. Upon seeing a text message on Bobby's phone, Max realises that Bobby might have a child with his ex, Jessica (Mikela Hoover).
In order to clear things out, Max asks her boss, Han Lee (Matthew Moy), to come with her and investigate Bobby's ex. Knowing where she works, the two go undercover as an engaged couple in order to infiltrate Jessica's wedding coordinator boutique. Once there, Max and Han start to investigate the truth about the text message.
The complete synopsis for episode 19 states: "When Caroline encourages Bobby's sister, Denise (Kerri Kenney-Silver), to quit her job, the couple heads toward their first fight after Caroline realises the company Denise works for is her mother's. Also, after Max reads a text on Bobby's phone suggesting he has a child with his ex, Jessica, she and Han go undercover as an engaged couple to Jessica's wedding planning shop to find out the truth."
"2 Broke Girls" is an American television series created by Michael Patrick King and Whitney Cummings. The show is produced and created by Warner Bros Television with a total of six seasons to date.
The nineteenth episode of "2 Broke Girls" season 6 is entitled "And the Baby and Other Things." It will air on March 13 at 9:30/8:30c on CBS in the US. The season is about to reach its end with just two more episodes to go. The finale episode titled "And The Alley-Oops" will air on March 20.
MEET IBT NEWS FROM BELOW CHANNELS