'13 Reasons Why' premiere date, trailer: Netflix's new YA series is dark and horrifying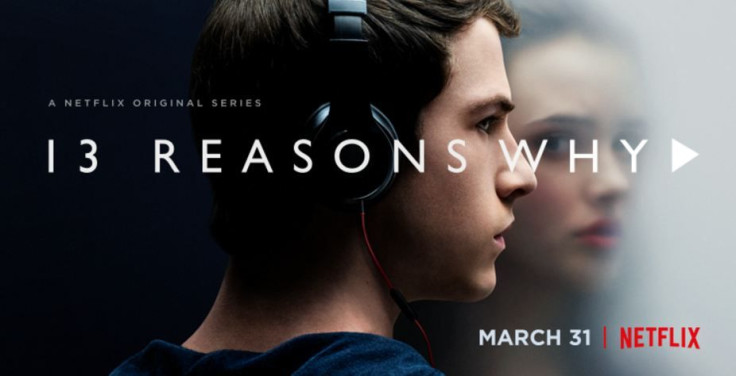 Netflix just released the first full trailer for its upcoming original series, titled "13 Reasons Why." From the looks of it, it's going to be very dark. The series is based on the Jay Asher novel "Thirteen Reasons Why," later adapted by Brian Yorkey. "13 Reasons Why" is slated to premiere on March 31 exclusively on Netflix US.
The plot reportedly follows that of the book. It revolves around a set of 13 audio tapes allegedly recorded by Hannah (Katherine Langford), a high school student who commits suicide due to bullying and slut shaming. The cassettes are received by Clay Jensen (Dylan Minnette), whom Hannah had developed a liking towards prior to her death. The tapes accuse all the people who, according to Hannah, were guilty of driving her to the act.
Hannah even mentions her high school sweetheart Clay in one of her tapes. However, she doesn't accuse him unlike the others. In fact, she apologises for including Clay on the list and admits that he was the only person who was always nice to her.
Netflix released the first "13 Reasons Why" teaser in January. It covered the mystery aspect quite well, according to Collider. The full-length trailer released on Wednesday is more about the emotional aspects of Hannah's story.
"Why didn't you say this to me when I was alive?" Hannah is heard saying to Clay in one of the scenes. From a tape recording, she says, "Settle in, because I'm about to tell you the story of my life… more specifically why my life ended. If you're listening to this tape, you're one of the reasons why." [Trailer at the bottom]
Playwright Diana Son and Pulitzer Prize winner Brian Yorkey serve as the Netflix original's showrunners. Tom McCarthy is director of the series. Singer-actress Selena Gomez is executive producer though she was initially cast as Hannah.
The synopsis reads: "'13 Reasons Why' is a new series from Netflix adapted from the best-selling books by Jay Asher. It follows teenager Clay Jensen (Dylan Minnette) as he returns home from school to find a mysterious box with his name on it lying on his porch. Inside he discovers cassette tapes recorded by Hannah Baker (newcomer Katherine Langford)—his classmate and crush—who tragically committed suicide two weeks earlier."
"On tape, Hannah explains that there are thirteen reasons why she decided to end her life. Will Clay be one of them? If he listens, he'll find out how he made the list. Through Hannah and Clay's dual narratives, "13 Reasons Why" weaves an intricate and heart wrenching story of teenage life that will deeply affect viewers."
The first season of "13 Reasons Why" will have thirteen episodes. All episodes will be released on March 31. No news yet as to when the show will arrive on Netflix Australia.
MEET IBT NEWS FROM BELOW CHANNELS