Zach Galifianakis praises Hillary Clinton for stint on 'Between Two Ferns,' confirms he would never have Donald Trump on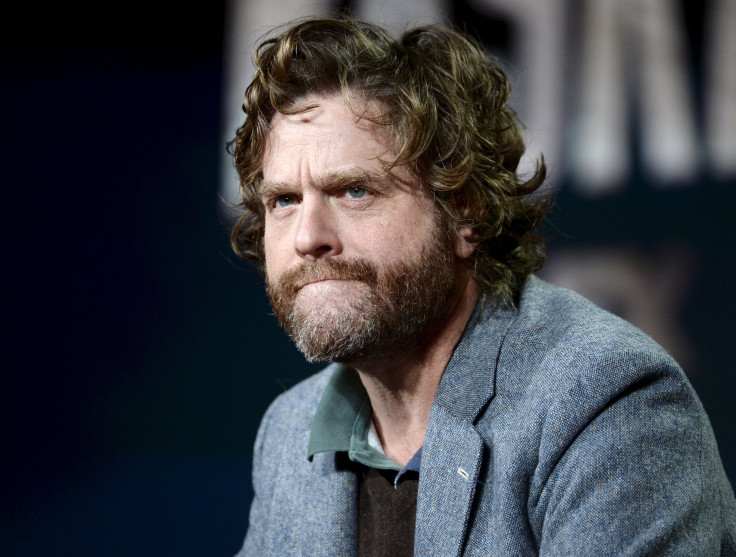 Zach Galifianakis has interviewed US Democratic presidential candidate Hillary Clinton on his online talk show "Between Two Ferns" last week. The clip has been watched millions of times, but Galifianakis has refused to give US Republican presidential candidate Donald Trump any air time.
The success of the clip raised questions about whether or not Galifianakis would ever have Trump on "Between Two Ferns." But as the comedian revealed, he is disinterested in having the controversial mogul on his show.
"No. That doesn't interest me," he told The LA Times. "Doing it the other way doesn't interest me. He's the kind of guy who likes attention – bad attention or good attention. So you're dealing with a psychosis there that's a little weird.
"I wouldn't have somebody on that's so mentally challenged. I feel like I'd be taking advantage of him."
Watch Zach Galifianakis interview Hillary Clinton on "Between Two Ferns"
In the "Behind The Ferns" episode, viewers saw Galifianakis ask awkward questions like what would happen if Clinton were to get pregnant during her presidency, if she ever considered being more racist and how many words per minute she could type during her stint as Secretary of State. The comedian's questions received some very deadpan answers from Clinton.
"I really regret doing this," she said at one point.
But regular viewers of "Between Two Ferns" know that this is how the show works. Galifianakis feigns seriousness with his less-than-serious questions, and guests keep a straight face on. The 46-year-old "The Hangover" star has even confirmed the same in his interview.
"She was very game," Galifianakis said. "I was very impressed with her."
And when asked about Clinton's elusive sense of humour, Galifianakis confirmed that it does exist. "There was a laugh or two from her – a really big laugh – that we had to edit out because it wasn't icy enough for us in a weird way for what we were doing," he said.
Galifianakis has interviewed Brad Pitt, Justin Bieber, Steve Carell and US President Barack Obama in previous episodes of "Between Two Ferns."
MEET IBT NEWS FROM BELOW CHANNELS