'The Young and the Restless' spoilers for Mar. 14: Lily is stalked by a creepy fan; Cane gets intimate with Juliet
Original air date on CBS: March 14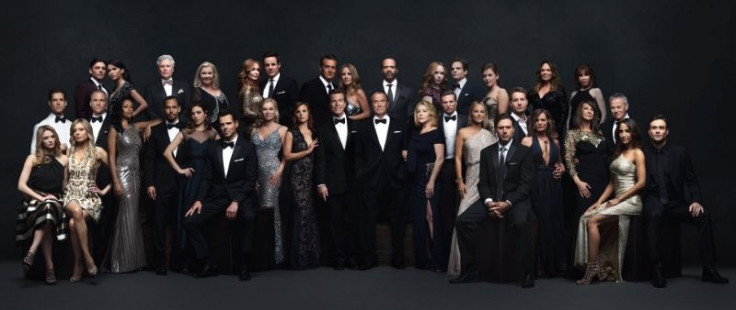 On the next episode of Y&R, a stalker will make Lily very uncomfortable. Meanwhile, Cane goes overboard on an evening out and wakes up not remembering what had just happened.
Previously, viewers saw how Devon Hamilton (Bryton James) had to go through some difficult decisions before he had to finalise his divorce. He still loved Hilary, but they just could not get the marriage to work. The same goes for Hilary Hamilton (Mishael Morgan) who approached Michael Baldwin (Christian LeBlanc) for help regarding the divorce settlement.
Spoiler alert! This article contains "The Young and the Restless" spoilers. Read on if you would like to know what happens before the next episode airs.
On the March 14 episode, Ravi Shapur (Abhi Sinha) and Ashley Abbott (Eileen Davidson) will head to the opera. Lily Ashby's (Christel Khalil) obsessed fan will take pictures of her through her window. Cane Ashby (Daniel Goddard) will ask Juliet Helton (Laur Allen) about her earring. Lauren Baldwin (Tracey Bergman) will ask Phyllis Summers (Gina Tognoni) for help. Ravi will step up for Ashley.
In the previous episode, Cane went a little bit overboard with Juliet on their night out. Cane spent the night drinking and was barely able to walk by the time their fun ended. Juliet helped Cane back to his room -- and then things turned passionate.
On Tuesday, Cane will wake up with a terrible hangover. He will spot some earrings that belong to Juliet, but cannot remember what happened with them, writes Celeb Dirty Laundry. Of course, he will suspect that they went under the sheets the previous night. He will ask Juliet about it, who will brush it all off with a smile. Juliet will say that what happens in Tokyo, stays in Tokyo, thus implying that she enjoyed being in bed with him. However, Cane will not be too excited to learn that he had just cheated on his wife.
As for Lily, she will have troubles of her own. A fan will try to get too close to her and this will make her uncomfortable. This will happen after a wedding fair is held at the athletic club where Lily will make an appearance. However, she will be in for a shock. A creepy stalker will start following her around and will invade her personal space.
This insistent fan will have an instant and deep admiration for Lily's beauty and will insist on taking some selfies. Fortunately, Jordan Wilde (Daniel Kirkwood) will show up just in time for the rescue. He will tell the guy to disappear. However, this plot is not over yet because stalkers can be hard to get rid of.
This episode of "The Young and the Restless" will air on CBS on March 14 in the US. It will also air on Arena in Australia.
Read More: 'The Young and the Restless' spoilers for Mar. 13: Devon starts to doubt his divorce; Hilary snaps at Mariah; Billy lends Victoria a hand
MEET IBT NEWS FROM BELOW CHANNELS