Volvo XC90 Excellence goes luxury at over US$100K, company pushes forward with safety mission towards 2020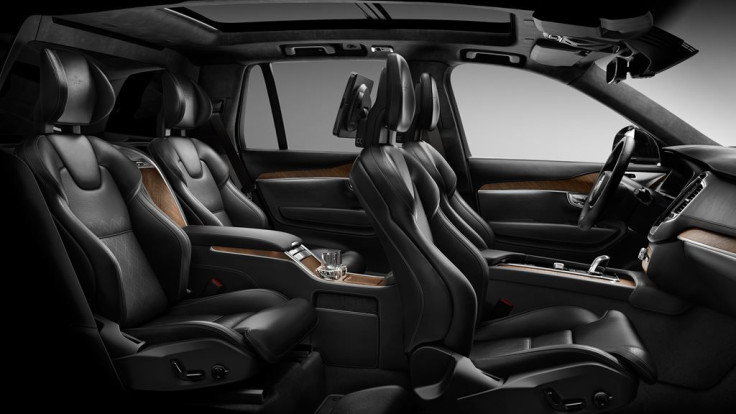 Volvo is making a statement in the luxury vehicle department with the Volvo XC90 Excellence. The ride debuted in the New York Auto Show with the price tag of US$105,895 (approx. AU$138,960).
This is a big jump from the base price of the regular Volvo XC90, which is only at US$44,945 (approx. AU$58,979). However, the price tag is not necessarily reflected on the looks outside, Autoblog reported. If anything, most of the changes and luxury components are seen in the insides.
Like us on Facebook
The SUV features different functions for its second row seats, including massaging, reclining, heating and even ventilating commands. There is more legroom thanks to the arrangement of the seats, and brings in some folding table and even refrigerators for a classy ride.
Passengers can admire the Nappa leather and twenty speakers from Bowers & Wilkins. It's muted luxury, since the outside looks pretty much like your regular SUV. As far as preorders of the Volvo XC90 Excellence go, the Chinese market may be its main target,. But for those in the U.S. looking to get a piece of Volvo's first entry into the luxury department, it appears that the automaker will make some units available over the summer.
More than luxury, Volvo is pushing forward the theme to which its brand is most related to: safety. Its plan by 2020 is to have zero fatalities for its new vehicles, and it seems that the Swedish automaker is just on the road towards getting there.
Car Advice reported that Volvo is looking at the goal with confidence that it can be achieved with the technology and vision of the company. The goal had already been in place since 2007 or 2008, and the company had remained in touch with customers to gather data on collision avoidance, crashes, normal driving and other detail in polishing the technology in its cars.
This had produced a number of new technology with Volvo, including the world's first dangerous left turn detection. There has also been run off-road mitigation and Pilot Assist in several Volvo cars. This will not stop here as Volvo promises that more technologies will be launched moving forward.
"It's a vision, talking about fatalities and serious injuries by 2020 we should have no one killed or seriously injured in a new Volvo car," said Jan Ivarsson, acting senior director for Volvo Cars Safety Centre to Car Advice. "That is our vision forward."
MEET IBT NEWS FROM BELOW CHANNELS