'Vikings' season 5 episode 8 preview: War finally begins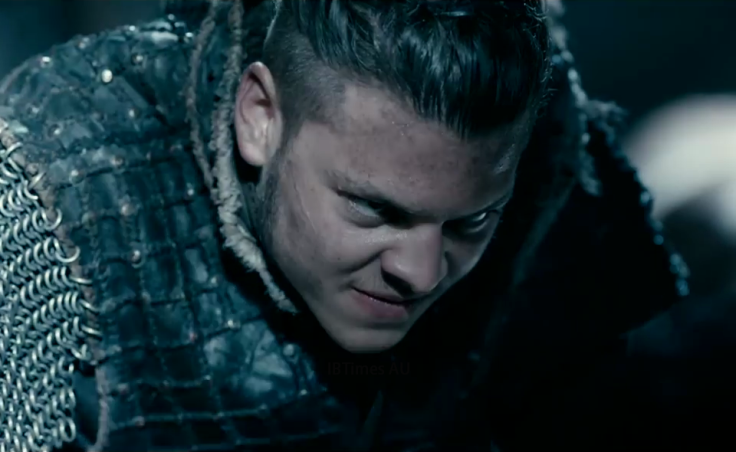 The war between brothers will finally begin in "Vikings" season 5 episode 8. A preview video released online shows how the brothers meet one last time to prevent a civil war that may tear their world apart. Meanwhile, Floki (Gustaf Skarsgård) will face his own set of challenges.
The preview video (see below) shows Ivar (Alex Høgh Andersen) attacking via land, something his brother Ubbe (Jordan Patrick Smith) had anticipated. It seems that Lagertha's (Katheryn Winnick) gamble has worked.
The two armies will face off on land, but the brothers will have one last meeting before the fight begins. Ivar will be adamant and will go to the extent of telling Ubbe he is no longer his brother. In the meeting of the brothers, Bjorn (Alexander Ludwig) will advise against the battle, explaining that a civil war will "only bring tragedy."
The first big death of the new season may be featured in the next episode. The kingdom of Kattegat is at stake, and both King Harald (Peter Franzén) and Queen Lagertha will join the battle. Who wins and who dies still remain to be seen.
The trailer doesn't show Bishop Heahmund (Jonathan Rhys Meyers). The Saxon warrior may be the one who has come up with the strategy to win the war for Ivar.
Meanwhile, Floki will continue to struggle with his people in the new land. There are some who are unconvinced that they will be able to survive there, but there are others who want to make their dreams come true by turning the land into paradise.
Floki will ask his people to build a temple for the gods. Will the project bring the people together, united by their common purpose? Or will their fears tear them apart?
Credit: Vikings/Twitter
MEET IBT NEWS FROM BELOW CHANNELS