'Vikings' season 5 episode 5: Ivar in command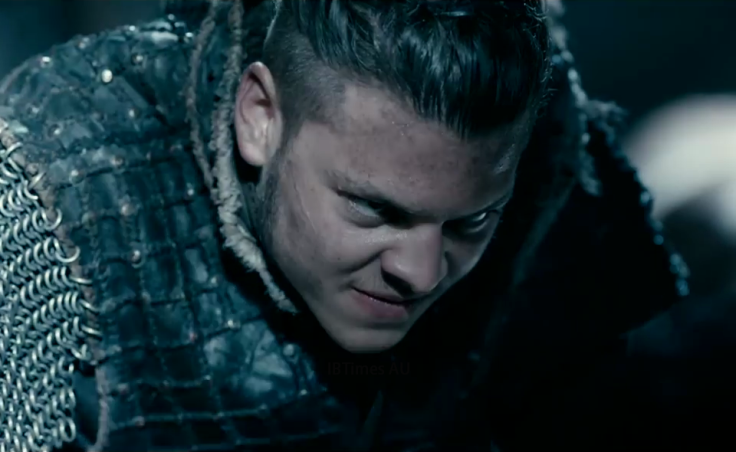 The bloodbath in York will continue in "Vikings" season 5 episode 5. Bishop Heahmund (Jonathan Rhys Meyers) and King Aethelwulf (Moe Dunford) will once again retake the city. But Ivar (Alex Høgh Andersen) is still in charge there, and he has some new tricks up his sleeve. Meanwhile, Bjorn (Alexander Ludwig) will travel to North Africa.
Two preview videos of the next episode have surfaced online. The first video posted on YouTube shows another bloody battle at York. Ivar has proven himself to be a cunning leader, and his confidence in the trailer suggests that the Saxons will face another crushing defeat in the city.
Meanwhile, Bjorn will travel to North Africa with his companions. According to the synopsis, the north men will receive a warm welcome in the desert city. Another preview of the next episode on YouTube shows Bjorn and his companion each getting a beautiful girl for the night as a gift from their generous host. The generosity doesn't seem to last long as the trailer shows the two characters on their knees in the morning, ready to get their heads chopped off.
Will this be the end of Bjorn? A man who could have been king of Kattegat and more if he wanted, will he now be buried in a foreign land by strangers?
The other big storyline is that of Lagertha (Katheryn Winnick). Kattegat is in danger of being attacked by King Harald (Peter Franzén), and just before the attack takes place, Floki (Gustaf Skarsgård) arrives with the promise of taking the chosen people to the land of the gods, where the weather is good and the lands fertile. Lagertha, on the other hand, can't lose any of her men at this point in time.
There is a lot of action, intrigue and sex to look forward to in "Vikings" season 5 episode 5. The episode may also set up the eventual battle between Ivar and Ubbe (Jordan Patrick Smith) that fans saw in the trailers of the whole season.
MEET IBT NEWS FROM BELOW CHANNELS