Video game releases for April 2016: 'Dark Souls 3,' 'Quantum Break,' 'Dirt Rally' and more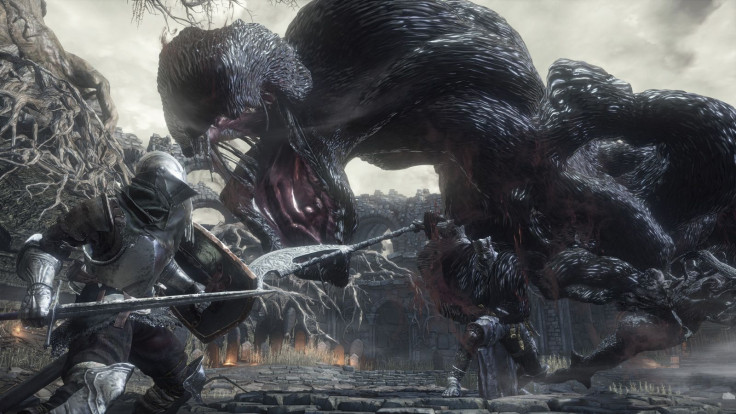 A lot of new titles will be coming out for April, headlined by the likes of "Quantum Break" and "Dark Souls 3." Here are some of the dates to mark for PS4, Xbox One and PC players.
'Quantum Break' already out
Players can greet April with the newly released "Quantum Break." Remedy Entertainment's newest title is boasting a new kind of experience as it give another layer via the accompanying TV series.
The game is an Xbox One console exclusive, but a few weeks before launch, Microsoft had announced that it will also be making the game available to Windows 10 players. Over at the official Remedy Entertainment website, the developer revealed the PC settings for "Quantum Break."
Players can adjust the graphics settings of the game using various controls. There are the dual on-off options, as well as the levels from minimum to ultra for better graphics fidelity. The developer also teased a 4K resolution experience.
'Dirt Rally' on April 5
Also already available on the Xbox One and PS4, Codemasters' interesting off-road title will feature 17 cars and 36 stages set in different locations. Already, it's getting great reviews from different outlets, stating that the way to progress through "Dirt Rally" requires a little more strategy than the common max out approach, The Guardian reported.
April 12 titles and updates
This date is very special for several fan bases. The entire world outside of Japan will finally get to play "Dark Souls 3" on April 12—save of course, those who have done all they can via regional trick to get their hands on the game in late March.
The PS4's "Ratchet & Clank" is also coming on this date for those in North America. For fans in Europe, it will come a week later on April 20. The film is set to come out on April 29, Gamingbolt reported.
Updates for two allegedly rival titles, "Destiny" and "The Division" will also land on April 12. The Spring update for "Destiny" will land on the same date. In Bungie's last update, it had already revealed the new things that can be earned, some new material to add to Guardians and the new Sterling Treasure boxes that can be earned every week.
Similarly, the Update 1.1 for "The Division" will bring in Incursions, some new gear sets and a fix for the high-end backpack issue.
A lot of PlayStation releases and demos
In the latest update via PlayStation Blog, there are even more titles to watch out for come for the entire week. There are a couple of titles available for PlayStation platforms, including "A Virus Named Tom," "Amplitude," "Assassin's Creed Chronicles Trilogy," Battleborn Open Beta," "Bounce Rescue!" "Dead Star," "Enter the Gungeon," "Green Game: Timeswapper," "Lovely Planet," "Mega Man Legends 2," Skullgirls 2nd Encore" and Stikbold!"
The Alpha Demo for "Nioh" is also coming out this April. It will run from April 26 to May 5 only.
MEET IBT NEWS FROM BELOW CHANNELS