US intelligence: North Korea has increased nuclear production despite Trump-Kim talks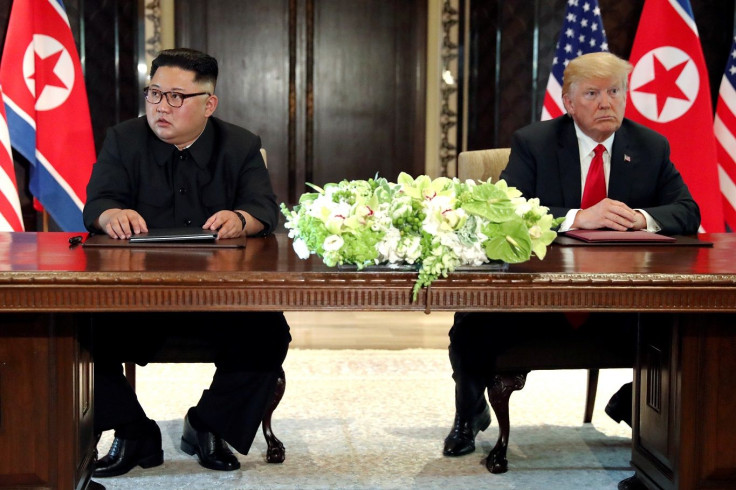 North Korea has reportedly increased its nuclear production at secret sites, according to US intelligence agencies. The report counters US President Donald Trump's boast that there was "no longer a threat from North Korea" after his meeting with Kim Jong Un last month.
CIA analysts and other intelligence agencies believe that North Korea has stepped up production of enriched uranium for nuclear weapons. NBC News has quoted five US officials, who spoke in the condition of anonymity, who said intelligence assessment concluded that the recluse Asian nation has more than one secret nuclear site, aside from the main nuclear site in Yongbyon.
Trump and Kim met on June 12 and signed a "historic" document that apparently reaffirmed Kim's commitment to "complete denuclearisation of the Korean Peninsula." Trump hailed it as his presidency's accomplishment to forge a relationship with North Korea. The document the leaders signed failed to give details on how Pyongyang would surrender its nuclear weapons.
Now it appears Trump's claim that North Korea was no longer a nuclear threat was "absurd" considering the reports that the country has even stepped up its nuclear program.
"The observed activity appears inconsistent with a North Korean intent to abandon its nuclear weapons program," Bruce Klingner, former CIA analyst and North Korean expert at the Heritage Foundation, told NBC. "There seems little reason to continue expansion plans if the regime intended to dismantle them as would be required under a denuclearisation agreement."
A senior US intelligence official said that while it was a positive step for the two countries to be on friendly terms, there were fears that North Korea was trying to deceive the United States.
"Work is ongoing to deceive us on the number of facilities, the number of weapons, the number of missiles," he told the publication. "We are watching closely."
Last week, Trump said Pyongyang was getting rid of four of its big test sites and that a "total denuclearisation" process has "already started." However, officials said there had been no such evidence since the summit, Reuters reports.
MEET IBT NEWS FROM BELOW CHANNELS