US asks Saudi Arabia to 'permit peaceful expression of dissent' against Nimr execution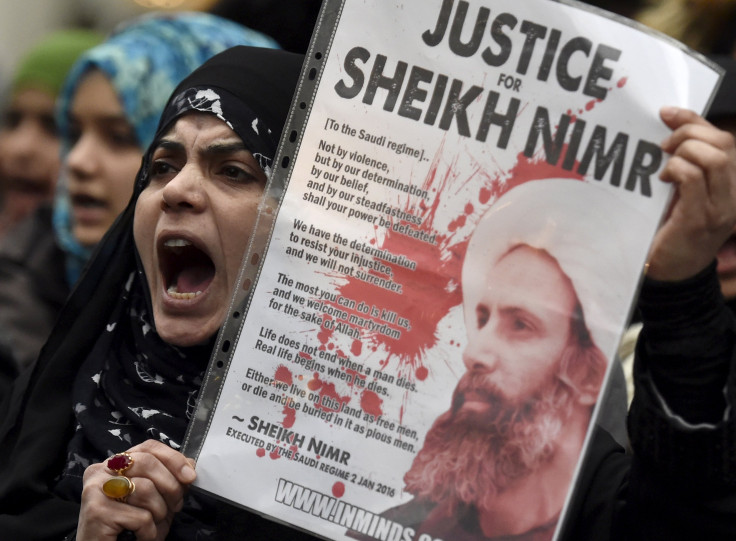 The Barack Obama administration has asked Middle Eastern leaders to "calm tensions" after Saudi Arabia cut diplomatic ties with Iran over the execution of a Shiite cleric.
Saudi Arabia's decision to execute Sheikh Nimr Baqir al-Nimr, a prominent Shiite figure, has rejuvenated tension between Iran and Saudi Arabia. While there is international outrage against the decision, the US administration has reacted to it as well.
"We're aware of reports that the Kingdom of Saudi Arabia has ordered the closure of Iranian diplomatic missions in the Kingdom," Press TV quoted an Obama administration official said as saying.
"We believe that diplomatic engagement and direct conversations remain essential in working through differences and we will continue to urge leaders across the region to take affirmative steps to calm tensions."
The Saudi Interior Ministry declared on Saturday that Nimr was among 47 people executed for their involvement in terrorism. The Shiite cleric, a known critic of Saudi policies, was arrested in 2012 and charged with undermining the security of the country. Nimr, on the contrary, dismissed all charges against him.
US State Department spokesman John Kirby said in his Jan. 2 statement that Washington had long been concerned about the legal process in Saudi Arabia. "We reaffirm our calls on the Government of Saudi Arabia to respect and protect human rights, and to ensure fair and transparent judicial proceedings in all cases," Kirby said.
"The United States also urges the Government of Saudi Arabia to permit peaceful expression of dissent and to work together with all community leaders to defuse tensions in the wake of these executions."
The spokesman said the US government was particularly concerned about the regional peace. "We are particularly concerned that the execution of prominent Shia cleric and political activist Nimr al-Nimr risks exacerbating sectarian tensions at a time when they urgently need to be reduced," Kirby said.
"In this context, we reiterate the need for leaders throughout the region to redouble efforts aimed at de-escalating regional tensions."
MEET IBT NEWS FROM BELOW CHANNELS