US to accept more refugees, says John Kerry: White House announces humanitarian aid for refugees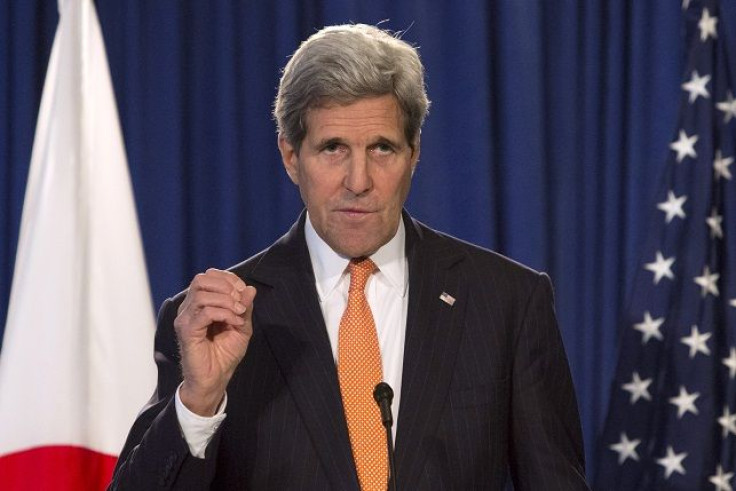 The United States will lend a helping hand to address the refugee crisis that is hurting Europe. According to John Kerry, the U.S. Secretary of State, the United States would significantly increase its intake of worldwide refugees over the next two years.
During a recent visit to Germany, Kerry said his country has plans to accept 85,000 refugees in 2016 -- up from the 70,000 it has been taking so far. This number will be further increased to 100,000 in 2017. "This step is in keeping with America's best tradition as a land of second chances and a beacon of hope," Kerry said.
Kerry was addressing a news conference along with German Foreign Minister Frank-Walter Steinmeier and said he discussed the refugee crisis with the German minister.
However, the refugees to be accepted by the U.S. will not be all Syrian, American officials said. It would also accommodate refugees from other strife-torn areas, including those from Africa. The White House has already announced its decision to take 10,000 Syrian refugees in the 2016 fiscal year. The refugees will be referred by the UN refugee agency and they will be screened by the U.S. Department of Homeland Security.
Financial aid
Meanwhile, White House spokesman Josh Earnest said the United States will contribute nearly US$419 million (AU$ 592 million) in humanitarian aid to help Syrian refugees. It will be spent on their emergency health care, safe drinking water, food and shelter. America will also spend US$4.5 billion (AU$6.36 billion) in mitigating the distressed conditions of refugee camps scattered across the Middle East region. The money will be channelled through the U.S. Agency for International Development, reported the Associated Press.
According to a report in the Wall Street Journal, the U.S. usually announces refugee caps at the end of each fiscal year with specific regional limits. In 2015 fiscal, most of the 70,000 refugees who entered the U.S. were from Myanmar, Iraq and Somalia. In 2014, the U.S. spent $1.1 billion (AU$1.55 billion) to resettle 70,000 refugees that also included funds for an orientation program on life in the U.S.
Republican criticism
Meanwhile, some Republicans expressed concern over terrorists sneaking into the country, under the garb of refugees.
"ISIS and other terrorist groups have made it abundantly clear that they will use the refugee crisis to try to enter the United States," said Republican senator Chuck Grassley and Bob Goodlatte. Grassley said the administration's attitude of "trust me" is not good enough. The refugee intake involves security checks with applicants having to go through extensive background checks for potential terrorist plotters. For Syrians, these checks may take 18 to 24 months.
For feedback/comments, contact the writer at feedback@ibtimes.com.au or let us know what you think below.
MEET IBT NEWS FROM BELOW CHANNELS