UK leaving EU: Brexit wins EU referendum results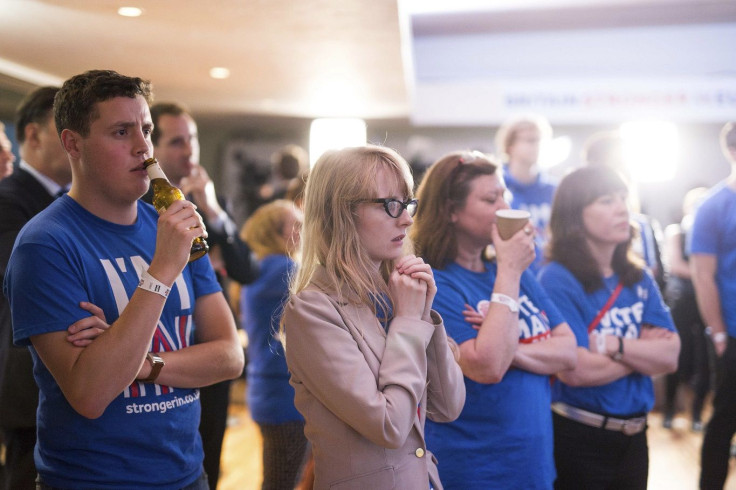 The United Kingdom has voted to exit the European Union. The official outcome of the EU referendum in Britain points to Brexit, or Britain Exit, 52-48 on Friday.
After 43 years in the EU, the UK will be leaving the union. It will be the first member state to do so. London and Scotland were solid "Remain," but the north of England tipped the close race to the Brexit side. Voter turnout was 72 percent,
UK Independence Party (UKIP) leader Nigel Farage already claimed victory. He has declared the Brexit win as "independence day." He called on Prime Minister David Cameron to step down "immediately." Cameron was the one who called for the referendum.
What happens now?
Should Cameron stay in his position as PM, he is expected to meet with his counterparts at a European Council summit next week and activate Article 50, or the clause which states how a member state should go about leaving the EU.
According to Article 50, the Treaties of the union will cease to apply to the UK two years following the formal intention to withdraw of the country. During the two years, UK will still abide by the EU Treaties, but will not be able to take part in any decision-making anymore. Each of the 27 other member states will negotiate with the UK for the terms of its exit, and each one can veto a condition.
With the Treaties not applicable to the UK anymore, the country would have to negotiate for new trading relationships. EU leaders said the process could take another five years. According to the Telegraph, although business leaders would want the easiest terms possible, political leaders said the conditions would be brutal to discourage other states from leaving EU as well.
Scotland voted Remain
Scotland's 32 areas all voted for Remain, though, and this could pose a second referendum. Former Scottish National Party first minister Alex Salmond warned that Scotland would not like to be dragged out of the EU, and if that happened, First Minister Nicola Sturgeon would implement the SNP manifesto, he told BBC.
The SNP manifesto states that Holyrood Palace has the right to hold another referendum "if there is clear and sustained evidence that independence has become the preferred option of a majority of Scottish people – or if there is a significant and material change in the circumstance that prevailed in 2014, such as Scotland being taken out of the EU against our will."
MEET IBT NEWS FROM BELOW CHANNELS