UK businesses receive over £80 million in government funding to transition to cleaner energy sources
UK businesses, including Kellogg's and Annadale Distillery, receive over £80 million in government funding to transition from fossil fuels to cleaner alternatives, promoting decarbonisation and industry innovation.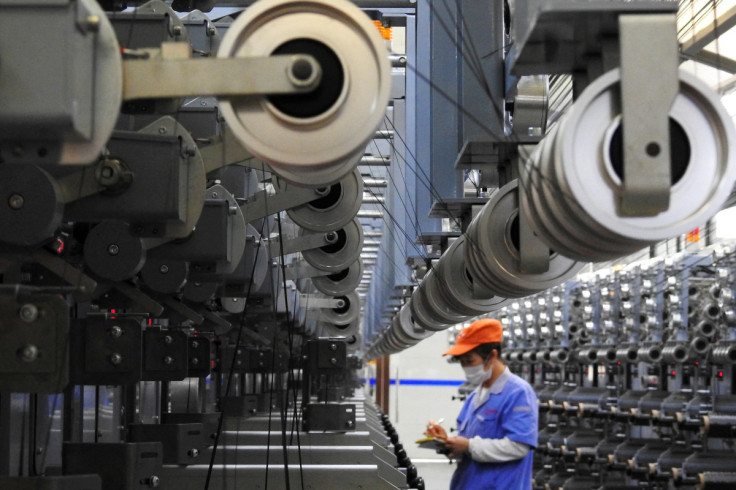 Among the successful projects, Kellogg's, the renowned breakfast giant, plans to transform its cereal-making process in Manchester by utilising hydrogen as a fuel source.
The government has shown its support for this endeavour with an investment of over £3 million. This shift to hydrogen power is expected to significantly cut the company's emissions.
Another notable recipient of government funding is Annadale Distillery, one of Scotland's oldest whisky makers. With a £3.6 million investment, the distillery will collaborate with Exergy3 Ltd to develop thermal heating technology. This innovative system will store energy from electricity in special ceramic bricks, subsequently generating heating gas that could fully decarbonise the whisky-making process.
The funding, which was announced by Minister for Energy Security and Net Zero Graham Stuart, propels businesses toward adopting cleaner energy sources such as hydrogen and biomass. It represents the government's latest initiative to enhance the UK's energy security and promote economic growth.
Minister Graham Stuart emphasised the importance of reducing carbon emissions, stating: "Whether it's the first meal of the day or a nightcap, the great manufacturers of our country are striving to cut their carbon emissions and their energy bills. Our investment of over £80 million will help them to go further and faster, using the latest science, technologies, and new energy sources to cut ties with fossil fuels and future-proof their industries."
The announcement of the funding winners took place at the Climate Innovation Forum, a key event during London Climate Action Week, where Minister Graham Stuart called on industry leaders and international organisations to support the green innovation drive.
Lord Callanan, Minister for Energy Efficiency and Green Finance, underscored the potential of transitioning away from fossil fuels, stating: "The transition away from fossil fuels presents a huge opportunity for our growing green energy sector, and we will continue to ensure that UK businesses can benefit from its full potential."
Burton's Food Ltd, Britain's largest biscuit maker, was also awarded a portion of the funding, amounting to over £3.3 million. This support will enable the company to replace a gas oven with low-carbon electric technology at its Dorset bakery, contributing to a reduction in emissions.
Consumer goods giant Procter & Gamble (P&G) received approximately £950,000 to explore carbon capture, utilisation, and storage (CCUS) methods within its manufacturing processes.
P&G's collaboration with Newcastle University's School of Engineering and Centre for Process Innovation will establish the CarboNation research drive, which aims to extract carbon from the company's waste streams and cut emissions.
The funding announced today is part of the government's £1 billion Net Zero Innovation Portfolio, which aims to scale up low-carbon technologies for use across various UK industries. The allocation includes £52.5 million for the Industrial Fuel Switching competition, £21.2 million for the Hydrogen BECCS Innovation Programme Phase 2, and £9.2 million for the CCUS Innovation 2.0 competition.
These initiatives support the government's commitment to reduce overall UK energy demand by 15 per cent by 2030 and advance towards greater energy independence.
Dr Markus Rondé, CEO of Exergy3, expressed enthusiasm for the funding received, highlighting its significance in achieving the UK's net-zero goals. Rondé stated: "The decarbonisation of industry is a fundamental part of the UK's race to net zero. The NZIP funding enables us to build a full-scale demonstrator at the Annandale Distillery in Scotland. For Exergy3's technological and commercial development, this will be a great leap forward, and we are all very excited to try Annandale's first batch of low-to-no carbon whisky."
Scott Frame, Vice President, R&D and Site Leader at Newcastle Innovation Centre, also welcomed the grant received by P&G, emphasising the importance of innovation in carbon capture and use technologies. Frame stated: "CarboNation is a great example of where innovation can be applied to carbon capture and use technologies to solve specific challenges that are not only relevant to P&G but also the wider Fast Moving Consumer Goods industry and society at large."
Alongside the funding announcement, the government has released new reports that provide guidance on designing hydrogen technology systems as part of the Industrial Hydrogen Accelerator programme. These reports aim to support the transition to alternative energy sources for UK industries.
The investment in cleaner energy sources and technologies reflects the UK government's commitment to combating climate change and transitioning to a more sustainable future. By supporting businesses in their efforts to reduce emissions, the government aims to create a greener and more prosperous economy for all.
© Copyright 2023 IBTimes UK. All rights reserved.
MEET IBT NEWS FROM BELOW CHANNELS