UFC Targets Memorial Day Weekend For Jose Aldo-Conor McGregor Title Match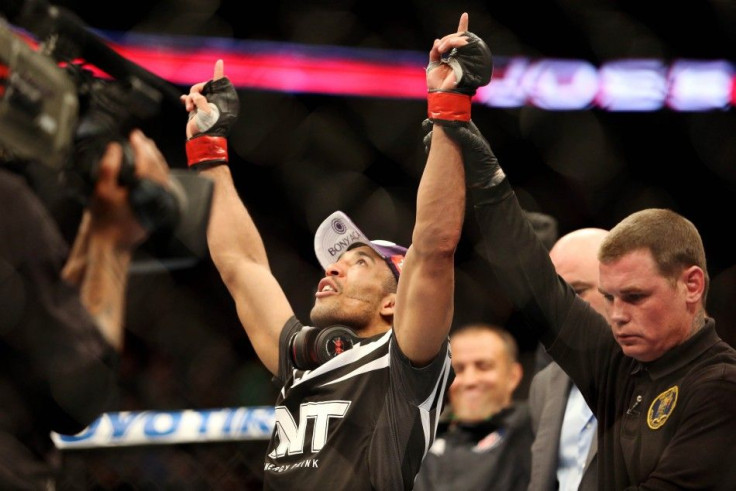 The Ultimate Fighting Championship, or UFC, is zeroing in on the Memorial Day weekend as the date for the much anticipated title match between reigning featherweight champion Jose Aldo and bravado-filled contender Conor McGregor. The UFC has slotted its next pay-per-view event, UFC 187, for the said date with the venue likely to be at the MGM Grand in Las Vegas.
The announcement of UFC President Dana White would deviate from the original plan to hold the bout at Dublin's Croke Park. The mixed martial arts promoter hinted a few weeks back of bringing his prized Irishman back to his hometown and staging a pay-per-view event at the 82,000-seater stadium but with the likelihood that the UFC will hold the title match on an American holiday, all signs points to the Vegas venue.
McGregor, fresh off his second round pummeling of Dennis Siver, welcomed the change of plans and is just looking forward to continue his meteoric rise in the global stage. The trash talking "Notorious One" is looking good on his promise to get out and get rich quickly by way of rising to the top swiftly and getting out while he can still enjoy his earnings, even if the next step is not made infront of his supportive countrymen.
"We discuss, as you can see, it's tradition," McGregor told MMA Fighting. "I remove a head. I bring it backstage, I place it on Mr. White's desk. Here you go boss, another one down. Then we discuss big business, so when we discuss big business, big business goes down in Viva Las Vegas. So we're going to go to Las Vegas, and one more head will be collected."
McGregor quickly collected on Siver's bounty by landing a crushing straight left that sent Siver to the canvass at the two minute mark of the second round. After that it was a flurry of punches and elbows that eventually forced the hand of referee Herb Dean, who stopped the match. It is unclear if he will do the same dominance over Aldo who was in the crowd during UFC Fight Night 59.
The Brazilian champion was unfazed when McGregor taunted him with a flying kick after the win and some choice words. Aldo has repeatedly called the contender as a clown and a joker who will be exposed once he tastes his wrath in the Octagon.
MEET IBT NEWS FROM BELOW CHANNELS