Thomas Markle also didn't attend Meghan's first wedding
Meghan Markle's father also didn't attend her first wedding. The rift between father and daughter was said to be nothing new as Thomas Markle has been reportedly estranged from his younger daughter for a long time.
Meghan, long before she became the Duchess of Sussex, was married to film producer Trevor Engelson. When they got married in Jamaica in 2011, Thomas was reportedly missing from the event. According to several media outlets, Meghan's mum, Doria Ragland, was there but not the Emmy Award-winning lighting director. Thomas allegedly hasn't even met Engelson. The couple divorced two years later.
Wedding photos published in a US magazine show Meghan in a yellow bikini enjoying her big day with family and friends. Ragland is also seen in one photo with her daughter, but Thomas was nowhere to be found.
Thomas has been talking to the media about how Meghan and her new husband, Prince Harry, have snubbed him after he gave a paid interview one time. He said that while he had talked several times to Harry prior to their wedding in May, he has never met him in person. In one of his more recent interviews, he said he had hung up on Harry when the British prince lectured him about conspiring with paparazzi.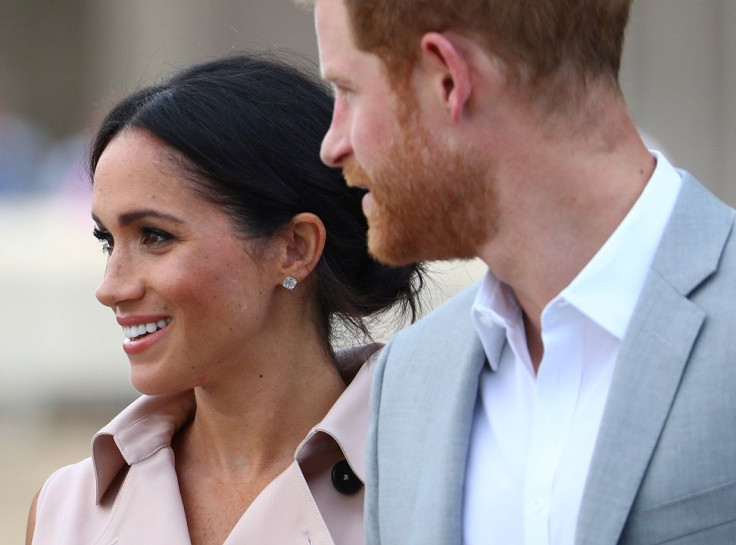 He has claimed that the Royal family has changed his daughter for the worse, because now she has turned her back on him. He has also said that they used to be so close before fame apparently changed the Duchess.
However, according to a friend, the father and daughter's issues were nothing new. One of the alleged proofs of their estrangement was Thomas' absence from her first wedding.
"Behaviour like this doesn't happen overnight. Why do you think her parents got divorced in the first place?" the source told the Daily Mail.
"Meghan's had to deal with a lot of self-esteem issues growing up with a narcissist. She has tools to cope with emotional blackmail. She does pray for him," the source continued. "That's Meghan. She does not have a bad bone in her body, but she's not falling for her dad's crocodile tears. She's been down that road far too many times before."
Thomas has also claimed Meghan completely cut him off, with the contact numbers she gave him no longer working. He also sent two birthday cards for her when she turned 37 earlier this month. However, with thousands of other birthday greetings well-wishers had sent her, it's highly likely Meghan did not receive them.
A close friend of Meghan told the Daily Mail that if Thomas really wanted to speak to her, he wouldn't be talking to the media first. He allegedly has a means of contacting her, through his ex-wife Ragland.
"The only reason Meghan hasn't spoken to her father yet is because she's yet to hear from him in a respectful manner," the source said. "Thomas is speaking to the press more than he's reached out and spoken to his own daughter.
"Despite Thomas' claim that he has no way to reach Meghan, he knows that her mother, Doria, is in touch with her, and Thomas knows how to reach Doria."
The Duchess, according to the report, would agree to talk to her father once again if he would stop giving interviews.
The friend added, "If Thomas truly wanted to speak with Meghan, he could easily have sent a letter to her mother and asked her to pass it along. Unfortunately, that wouldn't sell papers or fit into his fabricated and salacious narrative.
Meanwhile, Thomas will reportedly launch his clothing line. His other daughter, Samantha Grant, wrote on Twitter about the new menswear.
"So excited about my father's new #clothing line for men!" Grant wrote, according to the New York Post. "Will keep you posted!"
MEET IBT NEWS FROM BELOW CHANNELS