Tesla Model 3 cannot topple Model S in speed and performance; Special Heads-Up-Display on dashboard a myth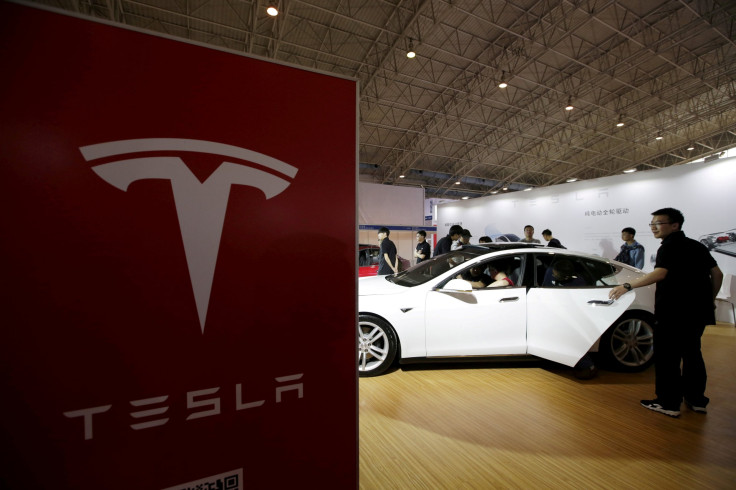 Tesla Model 3 won't be more advanced than the Tesla Model S in any manner. CEO Elon Musk dashed hopes of future owners and current fans through a series of tweets. Model S has more advanced technology and the Model 3 will be a more affordable and smaller version of it. It will have less range and power and fewer features.
Even the auto extend handles found in Model S, won't feature in the upcoming electric vehicle. While, Musk has simply reiterated what most fans already know. However, recent reports and rumours surrounding the electric sedan had taken speculation to titanic proportions. Hence, Musk's tweets brought fans back to reality. Numerous Tesla enthusiasts had started to believe that the EV would come with a special dashboard with a heads up display (HUD) on the windshield. Musk has confirmed that this is not the case.
During the company's special event in 2016, some were able to get a look at the interior of the Tesla Model 3. It only had a 15-inch touch screen in the centre console. Musk in the tweets said that as cars become more autonomous, drivers will require less of dashboard information. He further explained by pointing out how people never bother about the instrument panel when riding a taxi. According to BGR, the autonomous driving features will cost users extra. Thus, not every Model 3 on the road will have self-driving capabilities.
In April 2016, Musk had hinted at revolutionary steering controls and systems. He said that the steering wheel will feel like a spaceship. It will be interesting to see if that hint still holds true. For the time being, fans have no other choice but to wait for the car to arrive or keep checking Musk's Twitter account for bits and pieces of information. Recently, Musk showed off the prototype's first drive and revealed details on performance and RHD models. The video clip he shared, showed the first drive of a "release candidate" Model 3.
A performance revision of the EV with dual motors and all-wheel-drive could be arriving in 2018. The car will be using a 75kWh battery. While Musk revealed plans of streamlining Tesla Model 3 deliveries, an interesting render of the much-awaited Model Y surfaced online recently, making fans excited. Even though Tesla is currently focusing only on its upcoming electric vehicle sedan, it has not stopped fans from speculating about the Model 3 crossover. Stay tuned on IBT AU for more updates on the Tesla Model 3.
MEET IBT NEWS FROM BELOW CHANNELS