Tennis news: 2016 Australian Open participant part of match-fixing controversy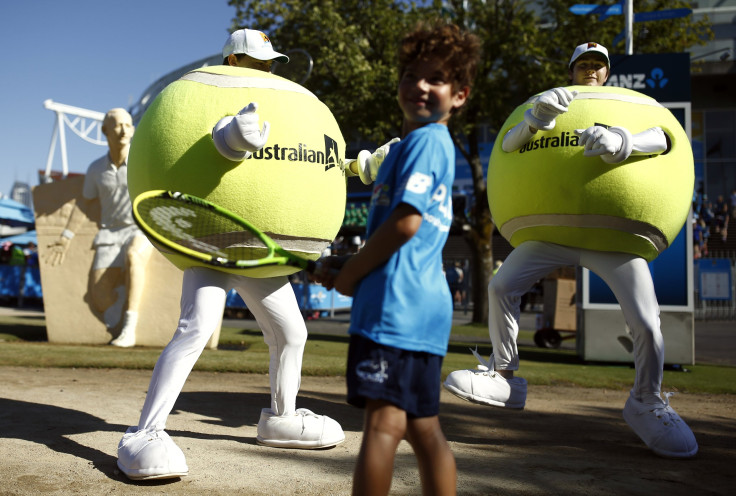 A controversy of widespread match-fixing at the upper level of world tennis hits the 2016 Australian Open as one of the alleged fixers is said to be competing in the first Grand Slam event of the year.
The BBC and BuzzFeed claim in a joint investigation to have evidence of tennis match-fixing from 16 of the top 50 players in the ATP rankings. The report, which is set to be aired by the BBC on Tuesday, also reveals one player in the top 50 rankings is suspected of repeatedly fixing his first set.
"Players are being targeted in hotel rooms at major tournaments and offered $50,000 or more per fix by corrupt gamblers," UK investigator Heidi Blake and BuzzFeed news reporter John Templon wrote.
"The names of more than 70 players appear on nine leaked lists of suspected fixers who have been flagged up to the tennis authorities over the past decade without being sanctioned."
According to the report, the investigation into men's tennis is based on an original analysis of the betting activities on 26,000 matches and interviews with gambling experts, tennis officials, and players, as well as secret files, which allegedly show that international crime syndicates from Russia and Italy have orchestrated match-fixing.
Tennis Integrity Unit leader Nigel Willerton, who enforced fair play following the 2008 investigation, said players suspected of fixing matches faced a full disciplinary investigation. However, Willerton admitted tennis authorities took no action against the accused players described in the leaked files.
Mark Phillips, one of the investigators mentioned in the report, told the BBC that the evidence against the perpetrators was "really strong," revealing that there is a good chance to determine the root of the match-fixing controversy.
ATP president Chris Kermode said in a press conference at Melbourne Park that the governing body is not "complacent" about the controversy that rocked the tennis world on Monday. Kermode said the ATP rejects any suggestion that the evidence gathered by TIU and tennis authorities had been suppressed or overlooked.
"While the BBC and BuzzFeed reports mainly refer to events from about 10 years ago, we will investigate any new information and we always do," Kermode said, reports the ABC.
"In its investigations, the Tennis Integrity Unit has to find evidence as opposed to information, suspicion or hearsay — and this is the key here, that it requires evidence."
MEET IBT NEWS FROM BELOW CHANNELS