Suri Cruise was left crying on the bathroom floor at Tom Cruise and Katie Holmes' 2006 wedding, claims Leah Remini in her new book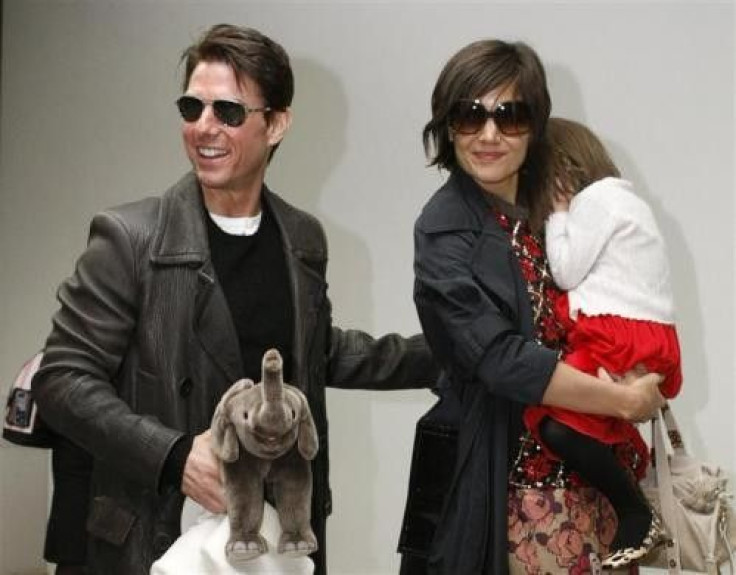 "The Kings of Queens" actress Leah Remini has blasted Tom Cruise and Katie Holmes' 2006 wedding that took place at the Odescalchi Castle in Italy. Their then 7-month-old daughter Suri Cruise was "wailing" while lying on the bathroom floor at the ceremony but the couple paid no heed to her cries, alleges Remini, who too attended the ceremony.
The shocking revelation was made by the 45-year-old actress and ex-Scientology follower in her new book titled "Troublemaker: Surviving Hollywood and Scientology," where she also blasted the church of Scientology. The New York Daily News has published excerpts from the copy of Remini's explosive new book, which is due to release on Tuesday.
"The wails of a 7-month-old infant echoed through the celebrity-studded dinner preceding the marriage of Tom Cruise and Katie Holmes. It was their daughter, Suri — but neither the baby's mom nor the other guests showed concern," writes the website, citing the book.
Remini also claims she found three women, including Cruise's sister, staring at Suri like she was "L Ron Hubbard incarnate," founder of the church, who called himself a Satan incarnate. She ultimately asked the trio to feed some warm milk to Suri as she could be crying because of hunger.
The actress and comedian also revealed that Cruise and his former wife Nicole Kidman's adopted children, Connor and Isabella, were pro-Scientology and were not very keen to talk to Kidman because she was an "SP" or Suppressed Person, who does not follow Scientology and is termed as an enemy to the church.
Remini also alleges that the Cruise-Holmes wedding was "like a high school dance" filled with sexually-excited teenagers. She also recalls in her book that Norman Starkey, the Scientologist who materialised the wedding, was "humping Brooke Shields on the dance floor."
Meanwhile, Holmes has also released a statement in response to Remini's accusations. "I regret having upset Leah in the past, and wish her only the best in the future," Holmes said, according to People.
Contact the writer at feedback@ibtimes.com.au, or let us know what you think below.
MEET IBT NEWS FROM BELOW CHANNELS