'Supernatural' spinoff 'Wayward Sisters' planned; Kim Rhodes to reprise role as Jody Mills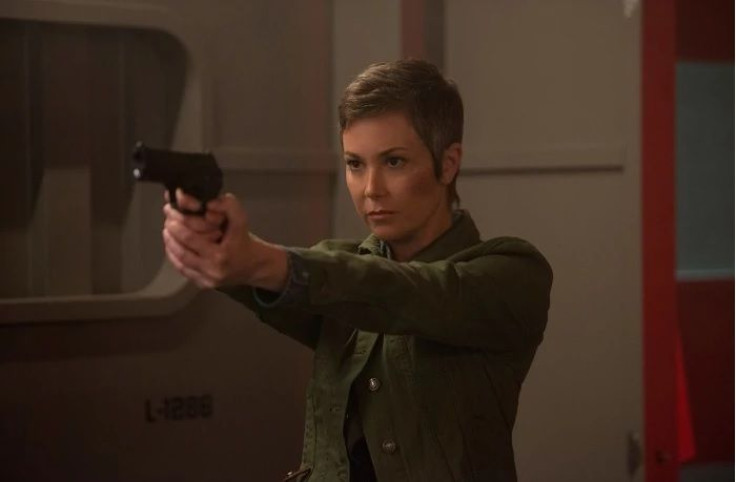 "Supernatural" is prepping a new spinoff that fans are already familiar with. "Wayward Sisters" will star Kim Rhodes, who plays Sheriff Jody Mills in the US series, and will have a backdoor pilot airing as an episode in the upcoming 13th season.
Fans have been rallying for a spinoff for the women of "Supernatural" for years. Rhodes and fellow guest star Briana Buckmaster, who plays Sheriff Donna Hanscum, have embraced the title designated to them by viewers, the Wayward Daughters, so it's no wonder the spinoff this time is about at least one of them.
Deadline reports that the spinoff will be about a sisterhood of girls in a foster family run by Jody Mills in the starring role. She will lead a group of young women orphaned by supernatural tragedy. And under her protection, the women will emerge as a "supreme monster-fighting force."
The spinoff will be executive produced by showrunners Andrew Dabb and Robert Singer, as well as director Phil Sgriccia and writer Robert Berens. Dabb and Berens will write the script.
The show's network, The CW, and WBTV declined to comment on Deadline's report. Although if it's true, then it would be the second spinoff series proposed by the producers.
The first one, "Bloodlines," was introduced as a backdoor pilot in season 9. However, it did not go forward, mainly because fans didn't feel a connection to the new set of actors. "Bloodlines" would have explored the monsters secretly running Chicago and the humans whose lives are intertwined with them.
"Wayward Sisters," on the other hand, has at least one confirmed cast already loved by fans. Rhodes is the only name currently attached to the project, though it would not be surprising if Buckmaster would join her in the future. And if the producers would want to make the cast complete, they could also add fan favourites Claire Novak (Kathryn Newton) and Alex (Katherine Ramdeen).
"Supernatural" concluded its 12th season in May. It stars Jared Padalecki and Jensen Ackles as monster-hunting brothers Sam and Dean Winchester.
Read related:
'Supernatural' season 13 theories: Castiel lives, Crowley stays dead and the unresolved cosmic consequences
'Supernatural' season 12 episode 23 spoilers: The most heart-wrenching finale since season 4; Crowley becomes a hero, Castiel a protector
MEET IBT NEWS FROM BELOW CHANNELS