'Stitchers' Season 3 episode 5 spoilers: Kirsten stitches into a dead prison guard in 'Paternis' [VIDEOS]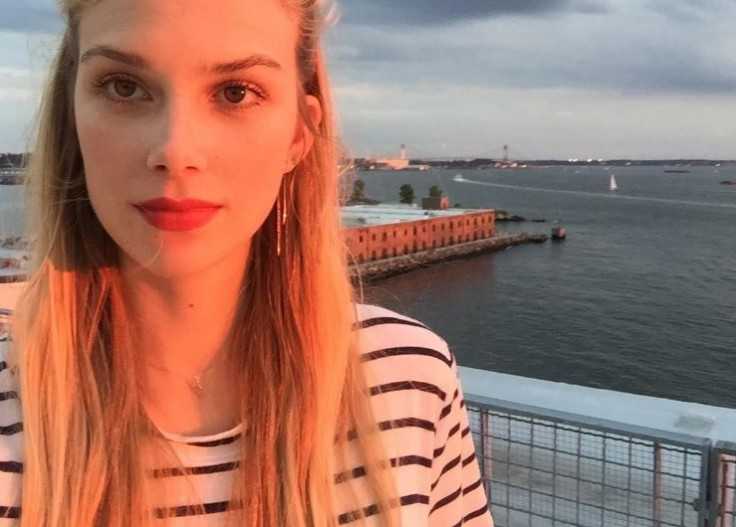 The "Stitchers" cast members, including Emma Ishta as Kirsten Clark, Ritesh Rajan as Linus Ahluwalia, Salli Richardson-Whitfield as Marguerite "Maggie" Baptiste, Kyle Harris as Cameron Goodkin and Allison Scagliotti as Camille Engelson, will star in an upcoming episode titled "Paternis," which airs on Freeform on Monday, July 10. It will show Kirsten trying to stitch into a deceased prison guard. Read on to learn more about it.
Spoiler alert: This update contains additional 'Stitchers' spoilers. Read on if you want to know what will happen in 'Paternis'
According to a press release from Freeform, "Stitchers" Season 3, episode 5 will show Cameron's imprisoned dad accused of killing a jail guard. In an effort to prove his innocence, Kirsten goes against protocol and stitch into the guard's memory to search for important clues about the real perpetrator. Cameron's father was jailed for committing white-collar crimes. The two have been estranged for a long time.
Four videos that show sneak peek of the "Paternis" episode was uploaded on Freeform's official YouTube channel. One video shows Kirsten and Camille in bed, while the the former is listening to a tape using a walkman. Another video shows Maggie's return to the lab. Plus, Linus and Maggie will talk again about Ivy (Sarah Davenport).
'Paternis' guest stars
According to the Internet Movie Database (IMDb), Anna Akana as Amanda, Rob Evors as Joe Zeiss, Jack Fisher as Andrew and Ruben Garfias as Frank Parsons, will appear as guest stars in this episode. Abigail Haley as Young Camille, Jacob Melton as Young Theo, Racheal Seymour as a Female Cop and Darren Dupree Washington as the Head Guard, will join them. "Paternis" was written by Brian L. Ross.
'Stitchers' recap: 'Mind Palace'
The episode before "Paternis" was "Mind Palace," which aired on June 26. It was directed by Stacey K. Black and written by Miguel Nolla and Lynne E. Litt. It showed Kirsten, Cameron and the rest of the team investigating the death of an MI-6 agent who was murdered. When Kirsten stitched into his memories, she realised how complicated the mind of a spy can be. It had a lot of weird things and secrets within secrets. It even had a mysterious door.
Meanwhile, Camille and Linus went on a double date with Ivy and Amanda. Plus, Kirsten wanted to reconnect with her mum again and she asked for Camille's help with it. However, she didn't tell Cameron about it.
"Stitchers" episodes air in Australia on FOX 8. The show also airs in the US on Mondays at 9 pm EST on Freeform. The episode after "Paternis" is "The Gremlin and the Fixer," and it will air on July 17.
Watch the 'Stitchers' | Season 3 Episode 5 'Paternis' videos below:
Source: Freeform/YouTube
Check out some behind-the-scenes photos of the 'Stitchers' cast below:
In case you missed it (ICYMI) read this:
'Stitchers' Season 3 episode 4 spoilers: Kirsten's team tries to unlock a spy's mind in 'Mind Palace' [VIDEO]
'Stitchers' Season 3 episode 2 spoilers: Linus talks to Maggie about Ivy in 'For Love or Money' [VIDEOS]
MEET IBT NEWS FROM BELOW CHANNELS