'Star Wars: Episode 8' enters post-production phase, director confirms with a new photo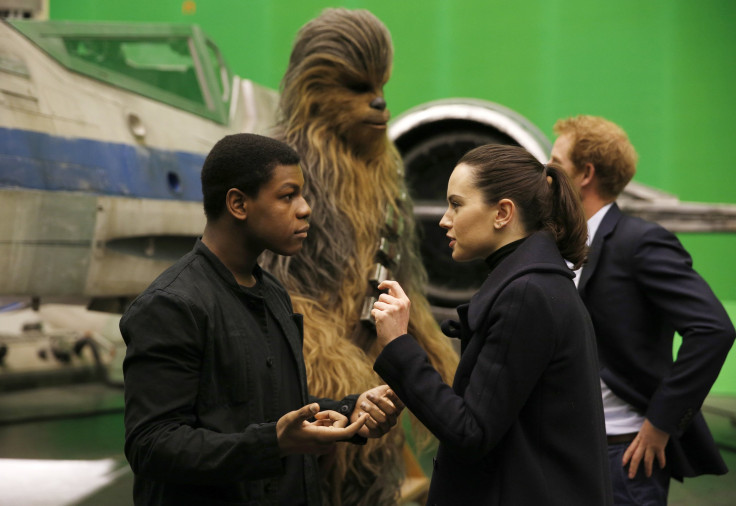 "Star Wars: Episode 8" has entered the post-production phase, director Rian Johnson has confirmed with a picture he shared online. With well over a year left for the release date of the movie, the team has enough time on their hands to create the best cut they possibly can.
Johnson shared a picture from the studio to tease the editing process of his upcoming movie. He wrote that the picture was taken on the first day of the post-production of the film. During this time special effects and music will be added, apart from deciding which scenes will remain and which will be deleted.
Credit: Instagram/ RIan Johnson
One person who gets to see an early cut of the movie is music composer John Williams. The composer confirmed recently that he will soon begin the work on adding music to the upcoming movie, Mass Live reports.
Williams, who has worked on the music of the prequel films, said that he accepted the invitation of Lucasfilm producer Kathleen Kennedy because he was "enchanted" with the performance of Daisy Ridley (Rey) and doesn't want anyone else to score her scenes in "Star Wars: Episode 8."
The music composer hasn't yet seen the movie, so he doesn't know the answer to the big question – who are Rey's parents? The main plot of the next movie is expected to focus on the journey of Rey becoming a Jedi Master, under the guidance of Luke Skywalker (Mark Hamill).
With so much of the work completed already, and music being added in the coming weeks, the movie could be ready for release early. However, the release date of the film is not expected to change after the blockbuster success of "The Force Awakens," which was released in December.
Fans, however, can expect the first teaser of "Star Wars: Episode 8" to be released soon. The producers are also yet to reveal the title of the movie along with the plot.
MEET IBT NEWS FROM BELOW CHANNELS