'Splatoon 2' release date, news and update: Know about Easter Egg, Charger changes and more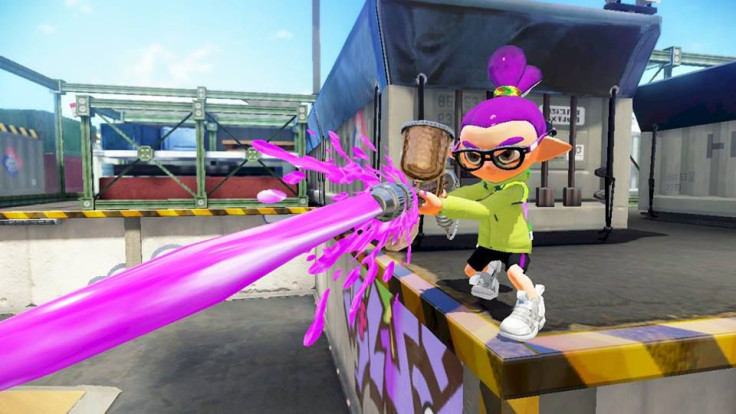 "Splatoon 2" Global Testfire demos were quite a rage this weekend. Players were happy to jam and create tunes on matchmaking screen. The game has an Easter Egg that allows players to add their own sounds by rolling the Joy-Con analogue sticks and hitting the D-Pad buttons. They could also mess with the pitch of the lobby music.
Thus, the Easter Egg lets players DJ while they wait for the final release. To add compellingly modulated voice samples, one needs to use right Joy-Con's Y, X, B and A. Players have been re-spawning a lot, mainly because of the game's unintuitive motion controls. The Y, X B and A allow players to channel DJ Octavio by lacing their melodies with the cries of re-spawning Inkling kids, writes Kotaku Australia. Players are willingly lapping up the new changes in the squid-shooter sequel.
Changes to the Charger have proved to be very useful for snipers. The changes are allowing snipers to hold their charges during squid-swimming. This is resulting in some spectacular highlight reels. Those who are unaware of the gameplay, "Splatoon 2" requires players to win a turf war by inking territories with their shots. They are also required to blast squid-kids of other teams using Super Soaker-style weaponry. As per another Kotaku report, during the testfire, Charger users will be able to retain the charge when in their squid form.
"Splatoon's" Charger is like a sniper rifle. It has a very long range and a one-hit splat. The only drawback of the weapon is that players need to wait for the charge to build up for firing a shot. The Global Testfire ends today for all Switch users. The game is expected to launch on Switch during the summer months, anytime between June and September. It supports Joy-Con controllers, the Pro controller and both handheld and TV modes. If players can find enough stock, they can connect up to 10 Nintendo Switch consoles for tournament play.
The "Splatoon 2" demo had four major weapons, and also remixed versions of Splat Charger and Splat Roller. For complete list of attacks and weapons, one can watch the videos on Splatoonus. Coming back to the topic of Easter Egg, some fans have pointed out that the Egg was thrown in to ease the loss of Splatoon's Squid Jump mini-game. Stay tuned on IBT AU for more updates on the Nintendo game and its Switch release.
MEET IBT NEWS FROM BELOW CHANNELS